News
Zelda: Breath Of The Wild Player Investigates The Game's Scrapped Poison Water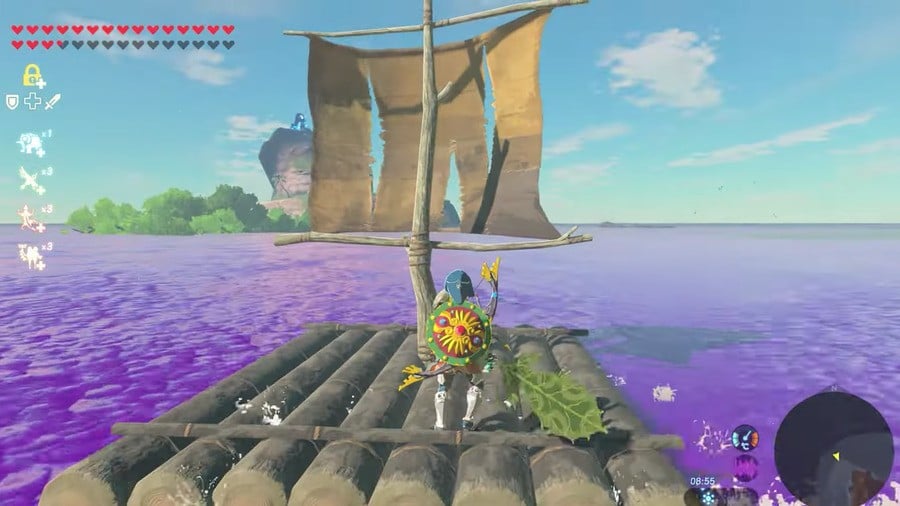 Over the years, The Legend of Zelda: Breath of the Wild players have uncovered all sorts of secrets from glitches that cause chaos to "impossible" treasure chests and even a secret debug room. One of the secrets sitting in the 'ideas that never made it into the final game' category is poison water, a feature which seems to have made it pretty far through development, but ultimately never ended up being used.
Breath of the Wild's unused poison water has been known about for some time – as early as 2018, if not before – but YouTube user Waikuteru has shared a new video giving a much deeper dive into how it all works. In the clip below, in which mod tools are used to flood Hyrule with the purple goop, you'll get to see how Link and enemies would have interacted with it.
As you'd expect, Link and NPCs can all take damage from being in the water, although different characters suffer at different rates. Interestingly, all of Link's usual water traversal techniques, like swimming or using rafts, work just fine, but touching the poison will quickly drain your health.
Strangely enough – and perhaps this indicates where development on the idea may have come to a halt – some friendly characters actually walk straight into the water, disappearing or perishing immediately. It's a bit of a grim sight, truth be told, and we imagine NPCs may have been programmed to avoid doing such a thing if the feature had remained.
Either way, the video gives us a fascinating look at one of the game's unused features. Who knows, maybe the idea will be revisited for the sequel?
Would you like to see poison water in the next Zelda game? Can you imagine a Master Mode where all of the water was transformed into this deadly nightmare? *Shudders*.