News
A New Range Of Colourful Switch Accessories Launches Just In Time For Switch OLED (UK)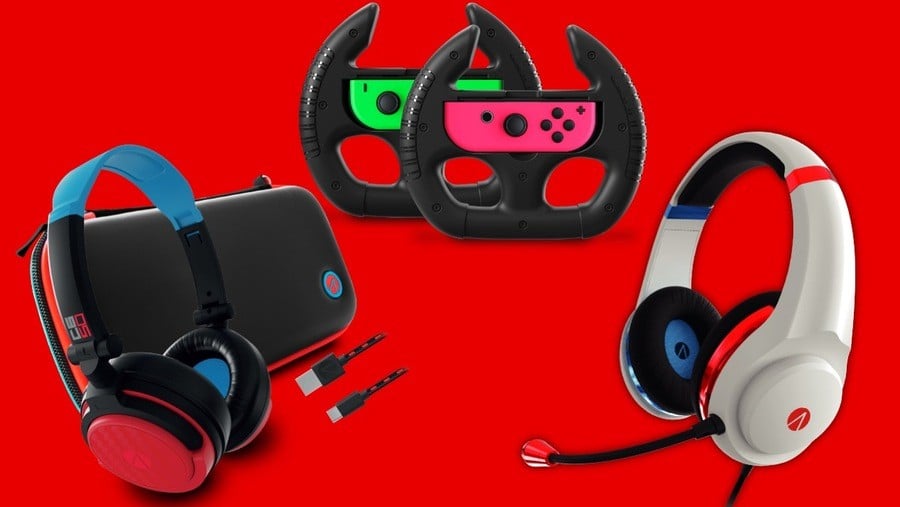 UK-based accessory maker Stealth has announced a new wave of Switch accessories that'll arrive in stores just in time for the launch of the new Nintendo Switch OLED model.
Boasting bright, vibrant colours throughout, the range includes Joy-Con wheels, headsets, and travel case options. Everything's planned to launch at the end of September and will be compatible with all Switch models, including the Lite.
"We've created a really fun, vibrant range that will appeal to gamers of all ages," Stealth says. "We've succeeded in creating a range of products on par with Nintendo's official range while keeping pricing affordable and accessible; all products are under the £25 mark."
Here's a closer look at what you can get:
You can expect to see all the products shown above in Argos (both in-store and online) from September; they'll also appear at other retailers like Very and Amazon the following month.
Anything catching your eye? Make sure to bookmark our handy guide to the best Switch accessories if you're thinking of treating yourself.