Mobile Phones
Apple Vision Pro is a smart AR/VR headset providing an immersive virtual experience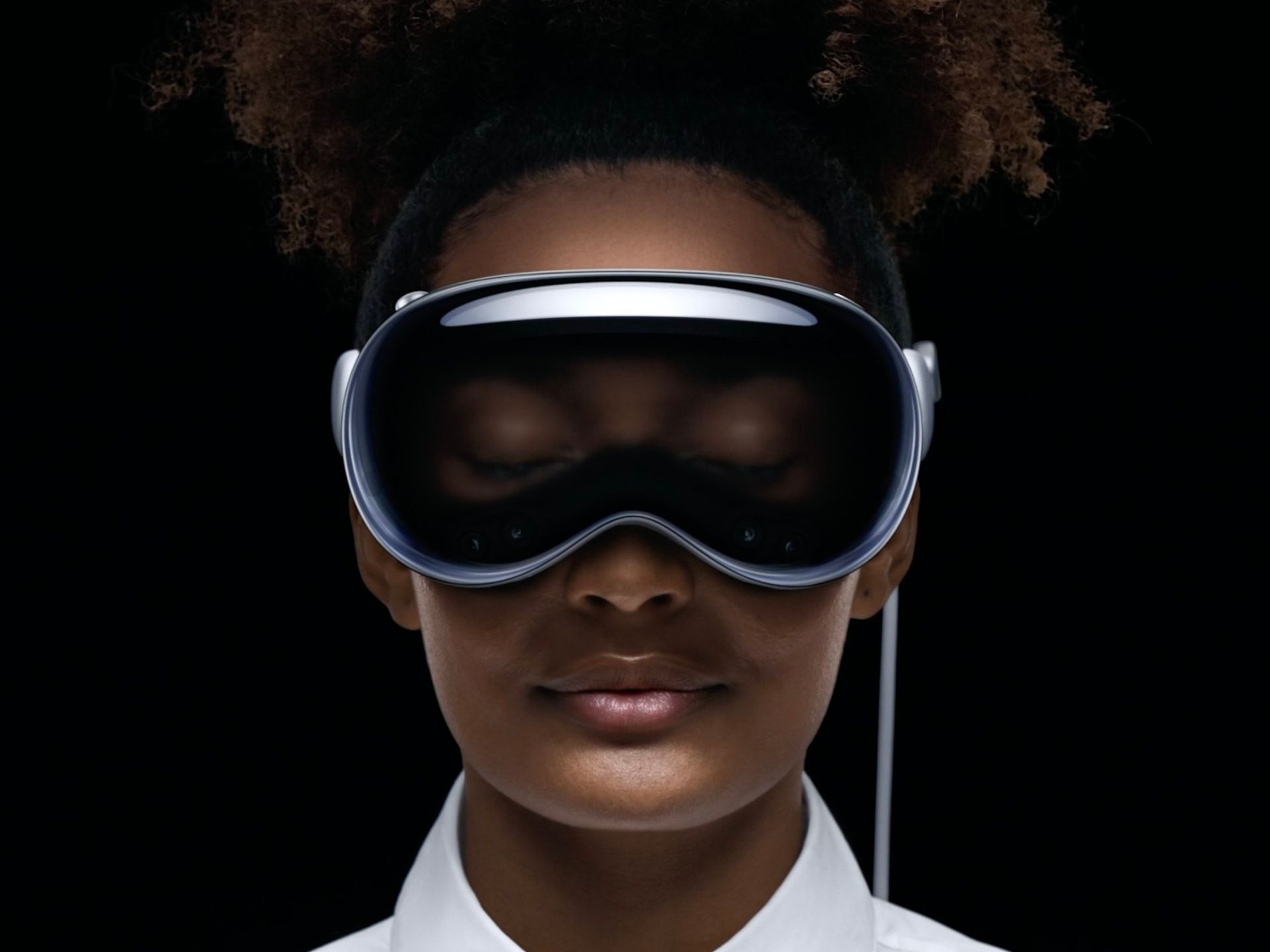 This article covers a developing story. Continue to check back with us as we will be adding more information as it becomes available.
After many years in the rumor mill, Apple finally announced its brand-new, and first AR/VR product, the Apple Vision Pro headset. The new device supports gesture and hand tracking, voice input, and Siri. It enables seamless and hands-free interaction with digital objects.
Vision Pro supports EyeSight, which tracks your eyes, and lets you see through the Apple Vision Pro headset that can also hide your eyes, and show people around you – those who come close to you.
Apple Vision Pro
The Apple Vision Pro brings a lot of design elements from the Mac, iPhone, and Watch. It has a wide array of camera and sensors that track your hands, eyes, and people and objects around you. The Vision Pro has vents on the sides and bottom, as well as a crown. The headset has fabric, a breathable strap. The headset has a modular design that can conform to each and every different user's unique head and face.
The Vision Pro has magnetic lens, and supports a magnetic connection that lets you wear the headset with ease, without heavy and many cables hanging around you. The portable battery can easily slip into your pocket, and while it still takes up space and weighs a bit, it's said to be more comfortable than other competing solutions.
The Apple Vision Pro has 23 million pixels on each panels. Apple designed its own lens that provides sharp at up to 4K resolution without any distortion. As for audio, the Vision Pro has dual drivers that provide Spatial audio. The headset also uses Audio ray-tracing to analyze your room and provide a more immersive audio experience.
The Vision Pro is powered by the Apple M2, and a brand-new R1 chip – specifically designed for the Vision Pro. The R1 eliminates lag, and processes the information from all the microphones, speakers, cameras, and other sensors. The headset is powered by visionOS, and it supports a new real-time subsystem, a foveated renderer, a multi-app 3D engine, iOS and spatial frameworks.
Vision Pro for home
The Vision Pro headset is excellent for home, and for work. It lets you watch movies, interact with friends, browse the web, take notes, and do just about anything you can think of. Users can also take calls, enabling you to see other person's faces and voices in large video tiles.
Vision Pro for work
The Vision Pro lets users use the headset for work. It supports notes, and all of the office applications from Apple's library, including a handful of third-party apps. The headset lets users scroll, browse the web, take notes, make calls, and do just about anything and everything that's also possible on Mac, iPhone, and iPad.
Whatever your job, Vision Pro lets you listen to music, use the virtual keyboard, or dictate to type. It lets you interact with virtual objects and bring them to life. In addition, Vision Pro lets you scale up your Mac's screen to a large screen, eliminating the need for multiple monitors.