Mobile Phones
Get a new laser projector with 40 percent savings right now
Laser projectors have become a very popular alternative for those who want to watch their favorite sports, shows, and movies on a larger display without having to pay excessive amounts of money for a large display smart TV. There are many excellent options, but we have spotted a few that will make your task easier, as they are also on sale and will deliver an exceptional cinematic experience inside your home.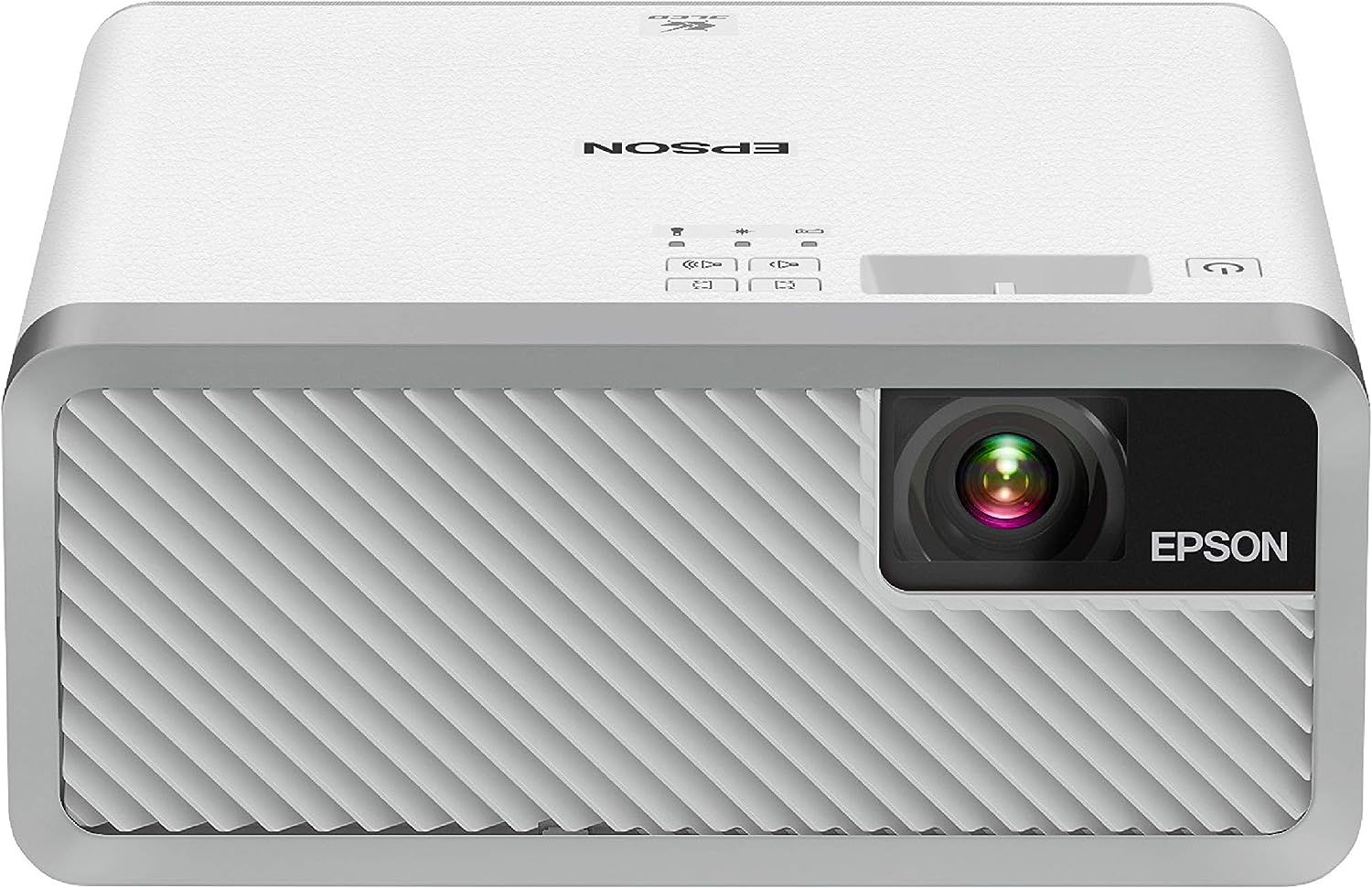 Epson EF-100 Laser Projector
$600 $1000 Save $400
The Epson EF-100 Laser Projector features a 15-inch display, 2,000 Lumens, Android TV, and other great features for an excellent media experience.
Here at Pocketnow, we're happy to bring you the best tech deals we come across, so you can save as much money as possible on your favorite products and purchases without spending time looking for them. However, the deals we post are valid at the time of publishing our articles, and by the time you come across them, they might no longer be available, or products could be out of stock. Please keep that in mind as we remain committed to working with you in favor of your wallet!
Amazon's latest deals will get you up to 40 percent savings on a variety of laser projectors, starting with the Epson EF-100 Smart Streaming Laser Projector that now sells for $600. This model normally sells for $1,000, which means that you get to save $400 instantly on your purchase. This projector runs Android TV, so it will be very easy to navigate. It will also let you watch your content during the day thanks to its 2,000 lumens of brightness and don't worry about screen sizes, as it will deliver a clear image of up to 150 inches depending on how far apart you place it from your wall.
If you want to spend some more, you can also get your hands on a new Hisense PX1 4K UHD Triple-Laser UST, which now sells for just under $2,000 thanks to a 36 percent discount and a $100 on-page coupon. This ultra-short throw projector will also be perfect for use at any given time. It packs a 2,000-lumen image that will extend by up to 130 inches, and don't worry about audio, as it comes with 30W stereo audio, Dolby Atmos, Dolby Vision, built-in Alexa, and Google Assistant.
Suppose you're looking for something more portable. In that case, I strongly suggest you get Anker's NEBULA Capsule 3 Laser 1080p mini smart TV projector, which sells for $750 thanks to a $50 discount, or get the NEBULA Cosmos Laser 4K Projector, which is now receiving a $150 discount with an on-page coupon.
All of these projectors run on Android TV, but you can also add an Apple TV 4K to your combo to enjoy the latest Cupertino has to offer, and the best part is that Apple's streaming box is also on sale, going for just $145 with 27 percent savings. Or get a new Fire TV Stick 4K for $45 with $5 in instant savings.