News
Indie Publishers Team Up To Run Their Own Direct Showcase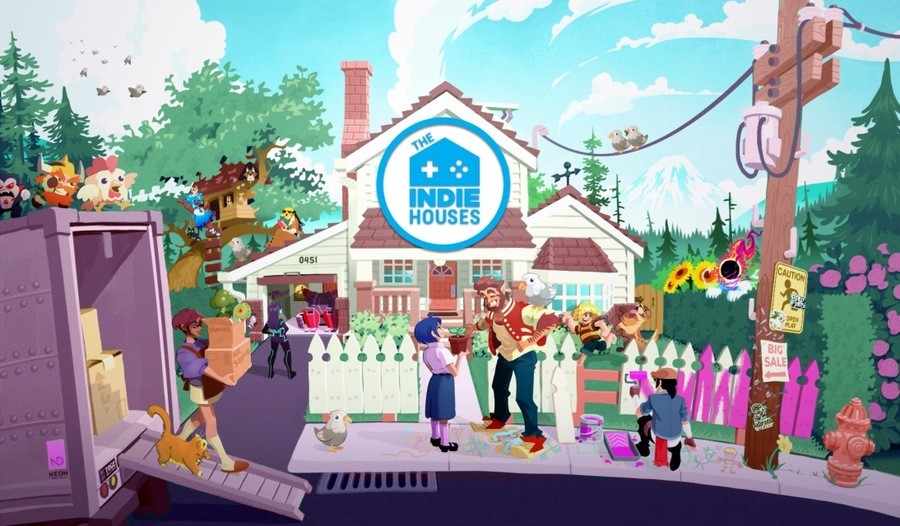 Nintendo really hit on something big with its Directs, a showcase intended to bypass the usual way of announcing games at big conferences like E3, and now everyone wants a slice of that pie. Following in Nintendo's successful footsteps, we've seen multiple studios and groups do it themselves, from the Wholesome Direct and the Devolver Digital Showcase to the Draknek & Friends Direct that happened just last week.
The newest Direct on the block is The Indie Houses, formed of seven big indie publishers:
The Indie Houses describe themselves as a "collective of publishers who believe in "indies-for-indies"," sharing their expertise across international borders in order to "elevate each other, not compete!"
The showcase will be known as The Indie Houses Direct (it's remarkable that Nintendo hasn't trademarked the word "Direct") and will take place on the 31st August on Steam, Twitch, and YouTube. No time has been announced, but the stream will be an hour long, including new game announcements, content updates, Q&A sessions, and an "African Developer Prototype Fund" which aims to support underrepresented developers.
On top of the Direct, there will also be a week-long Steam event, with demos, sales, developer chats, and Q&As. This event will take place from August 31st to September 7th.
Will you be tuning in to The Indie Houses, or are you all Directed-out? Let us know in the comments!