Shin Song Eun (@songe.tattoo) creates colourful floral inspired tattoos at Inktable tattoo studio in Hapjeong, Seoul. We chat to the tattooer about her journey into the tattoo world, her intricate style and favourite things to tattoo…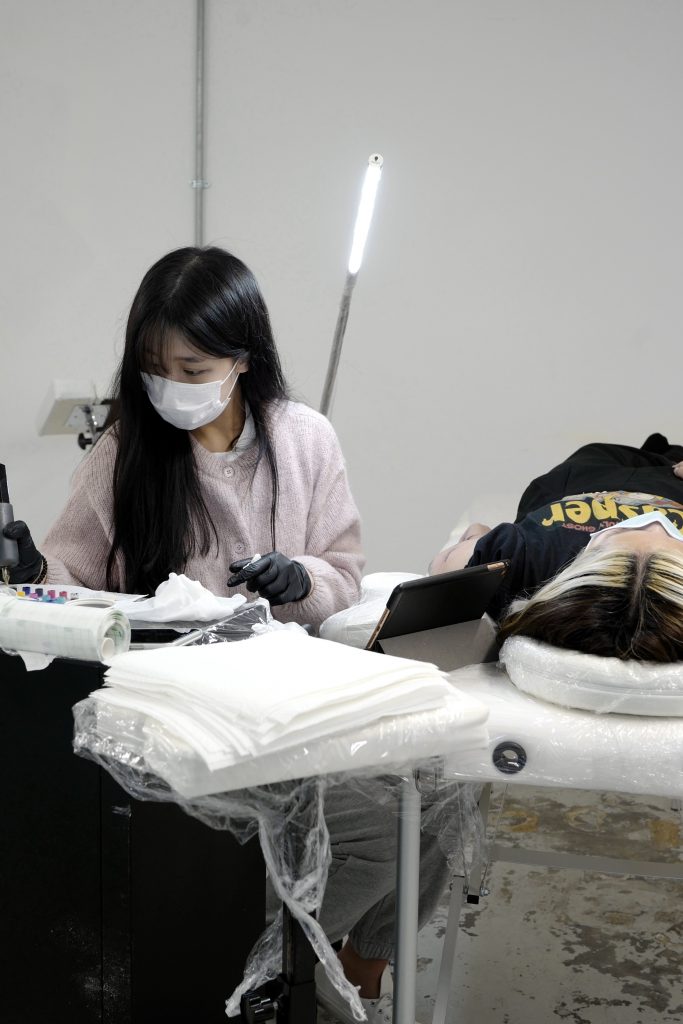 What inspired you to become a tattoo artist? I happened to see a tattoo on my SNS app. It was so detailed and I thought how can you express that kind of detail on the body? That's when I started to get interested in tattoos.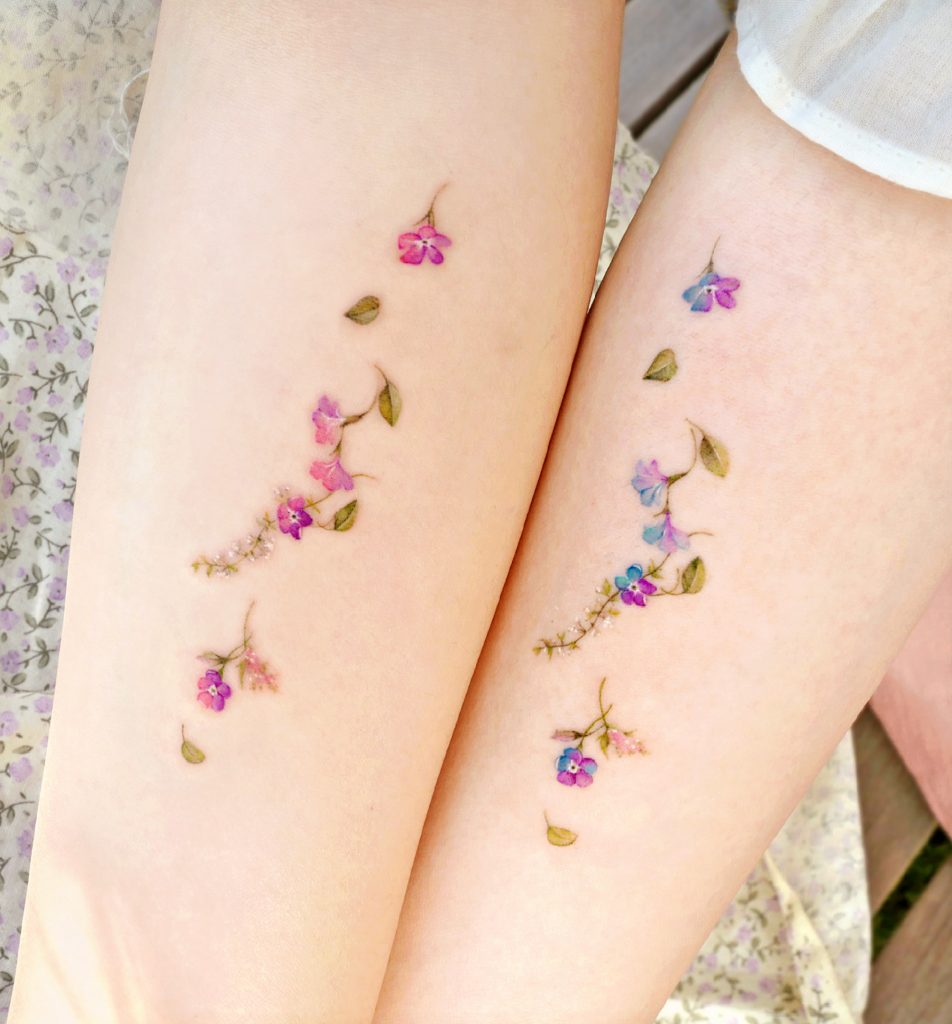 How did you become an artist? I was a student at art college and then I found a tattoo academy after much consideration.
I learned to tattoo under my teacher, @soltattoo. I worked on my tattooing every day for two and a half years to get where I am now and grow as an artist.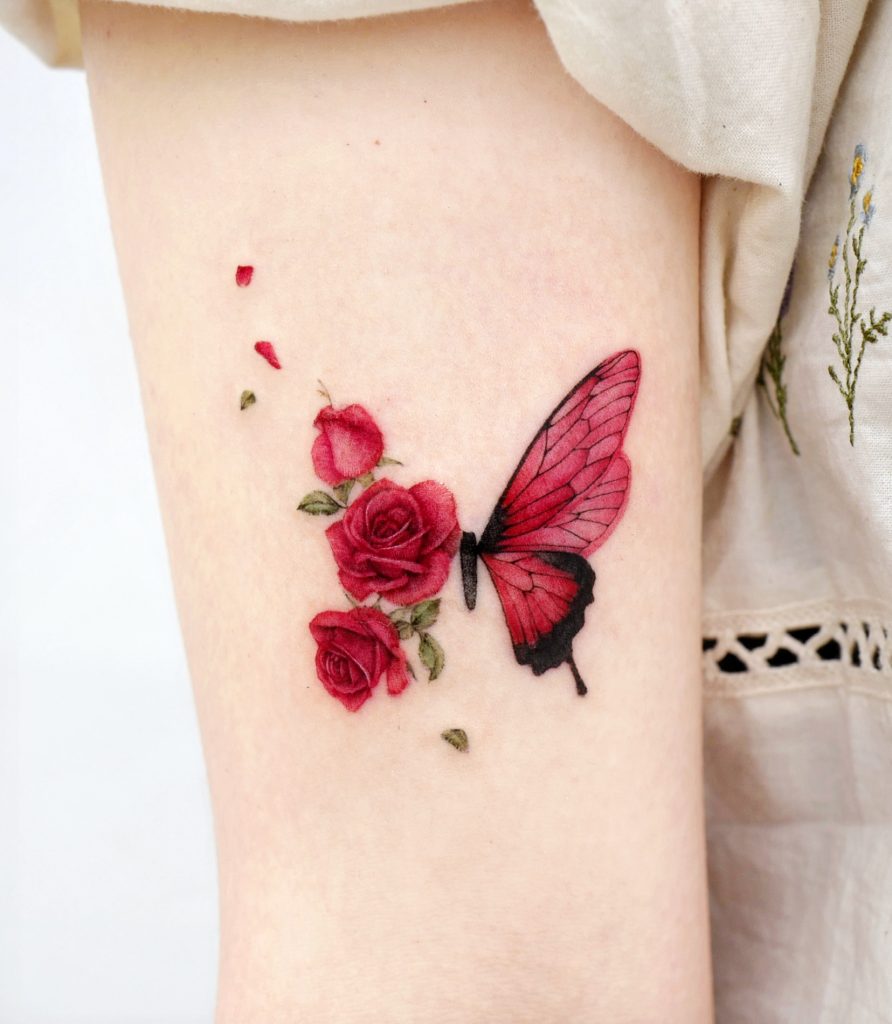 How would you describe your art? I like natural things so my tattoos feature a lot of flowers. I try to express a composition and arrangement that goes well with the body of the person I'm tattooing.
Your tattoos are really bright, what do you love about colour? I think a lot of people also like my bright pastel colours. I also like to use a lot of colourful tones rather than dark colours.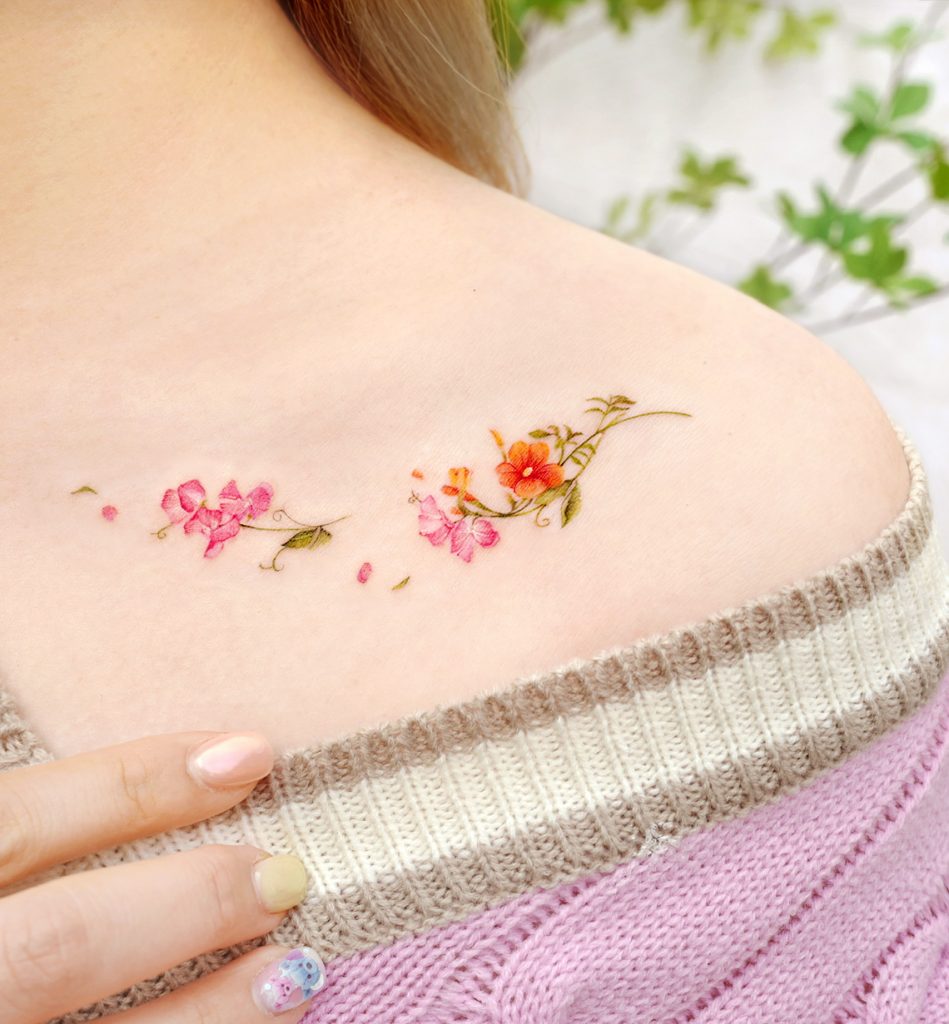 What's the inspiration behind your work? I read a lot of fairy tale books. And I usually read botanicical books too. I like to look at the pictures of nature that have been taken by the writers as well.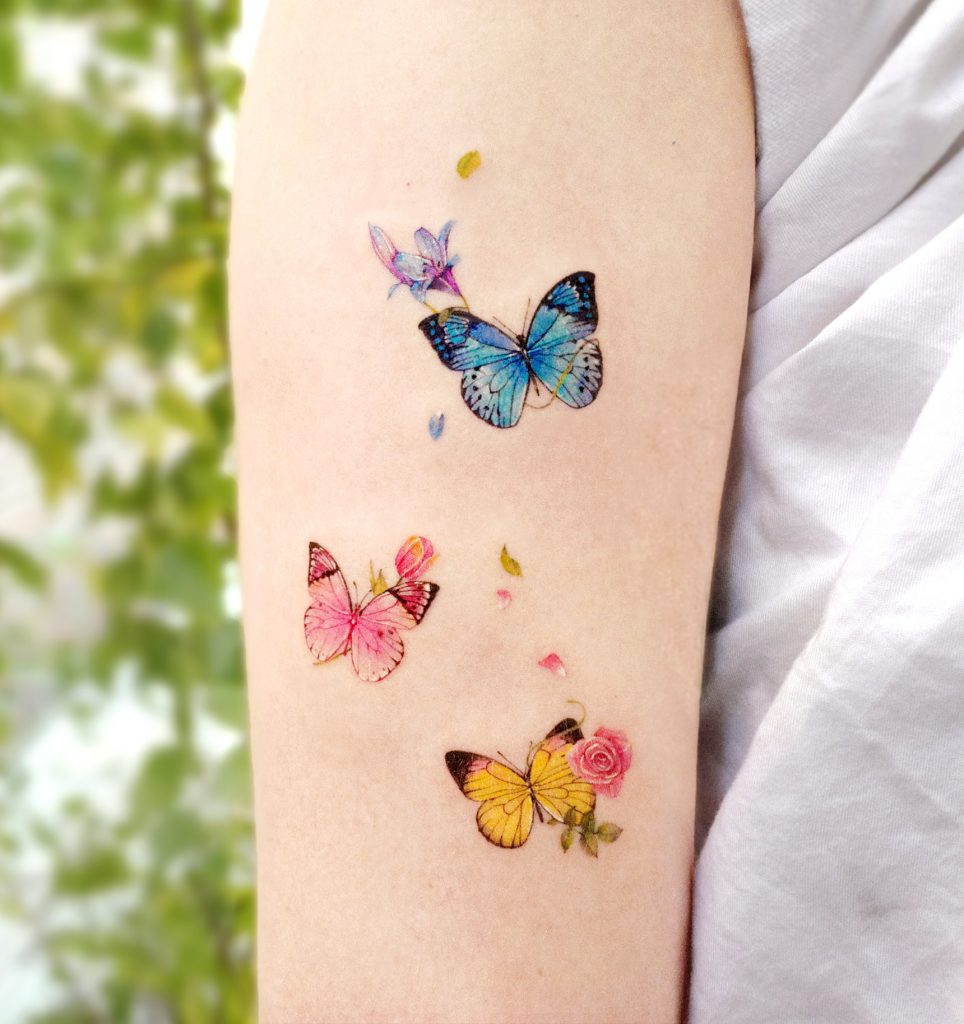 What do you like to tattoo? I work on a lot of 'fluttering flowers' and I like them. I think small flowers flow beautifully on different people's bodies, I love the feeling I get when I see them.
Even if they're the same flowers, they all look different and give off a different vibe.
Where can people get tattooed by you? My tattoo studio is near Hapjeong Station in Seoul and I'll also be in Singapore in June.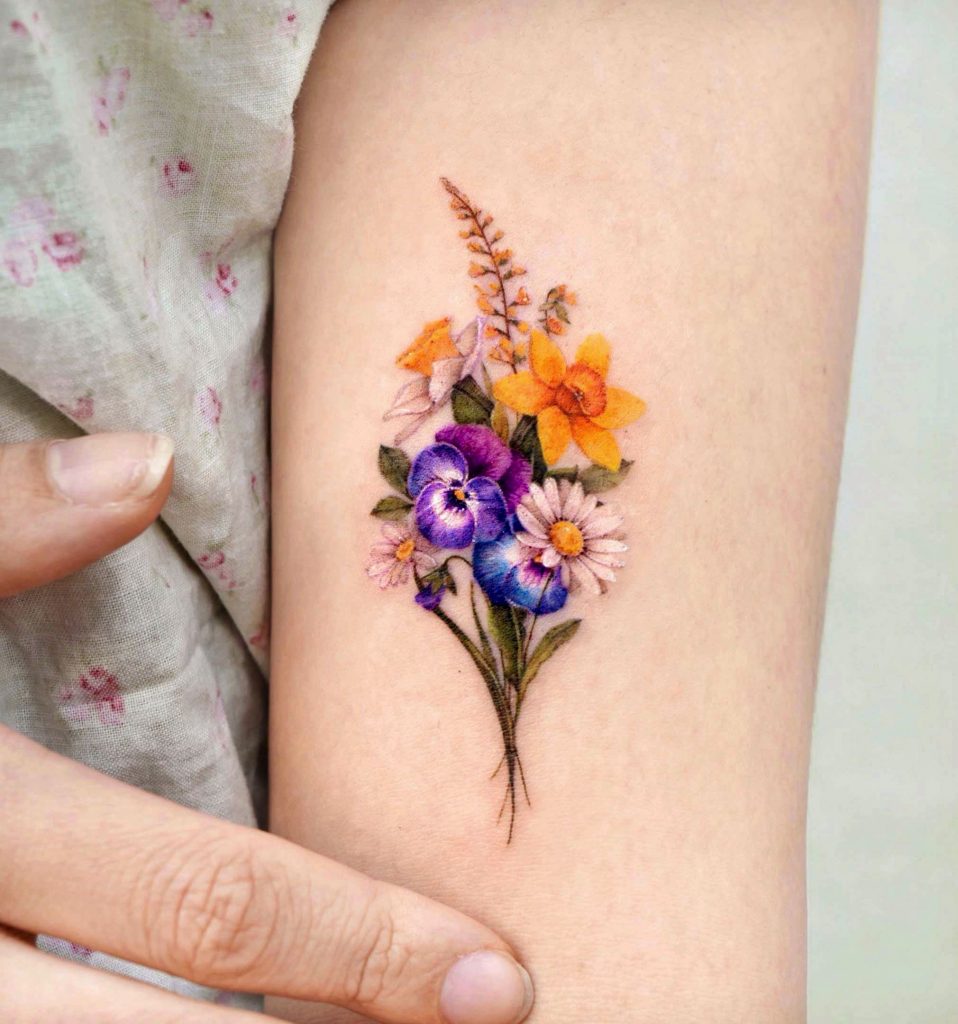 What's your favourite thing about being a tattoo artist? Every day I can draw and express myself through my drawings. When I would draw at work or school I would design inside a fixed frame, or so it felt. But with tattooing it's different, I can draw in my own way.
I also really like drawing in a way that combines my customer's style with my own style.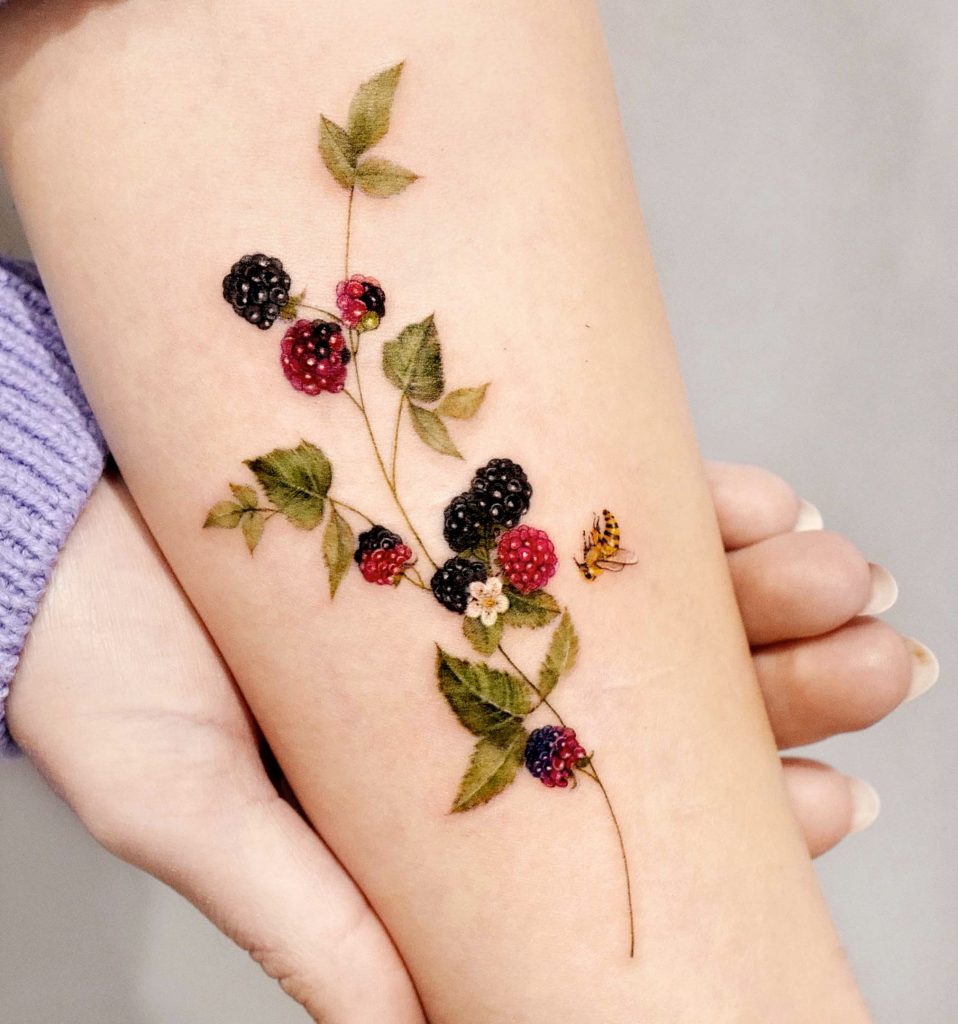 How do you create your small tattoos, are there any challenges with these? Some people work on a small tattoo because they think it's going to be faster and easier.
But, I think small tattoos need to be even more detailed than bigger tattoos, because they need to express the same details in a smaller areas. It takes more time than you'd think.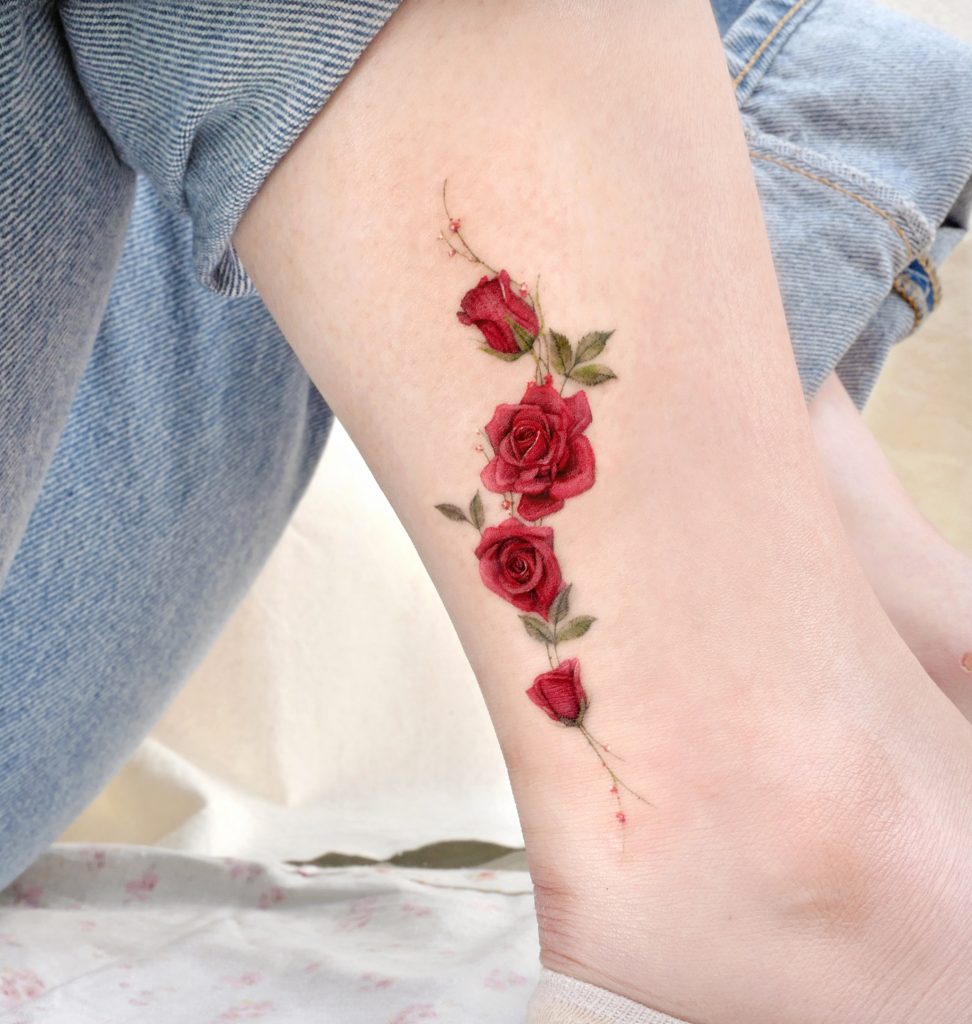 Do you have a favourite tattoo? I like plant tattoos I do the most.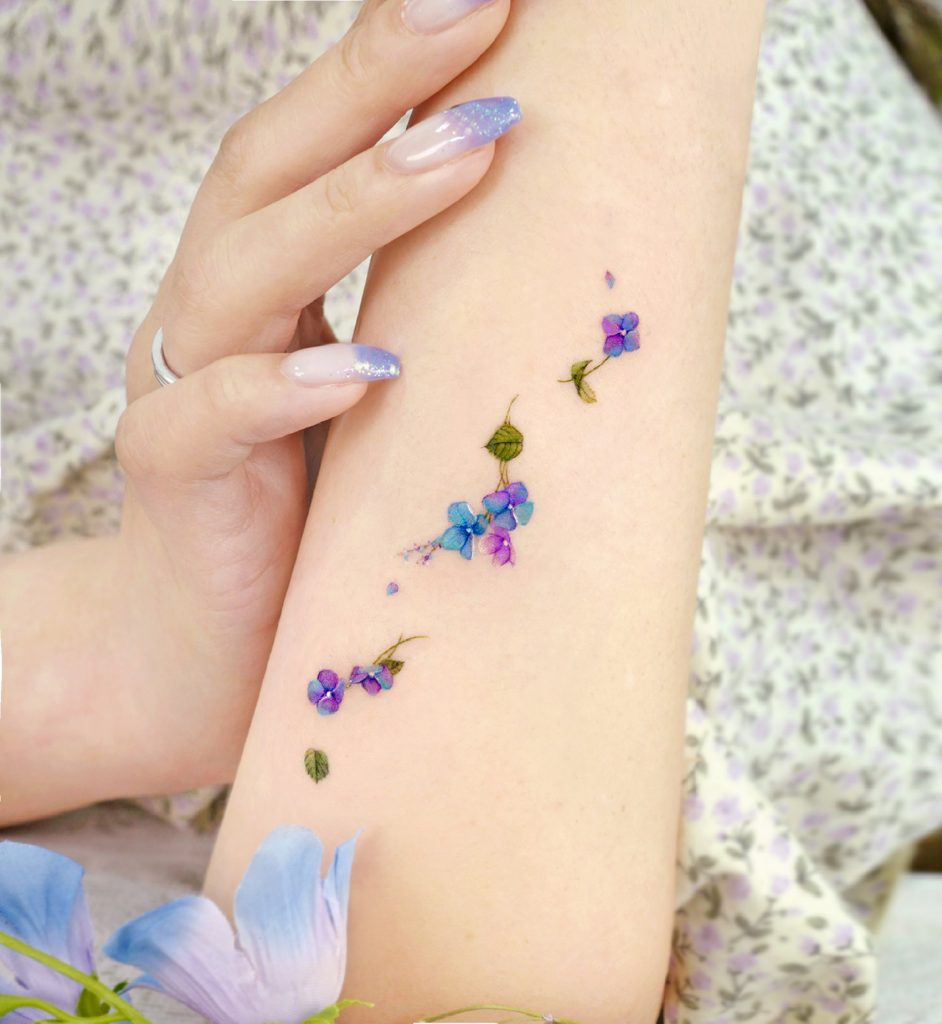 What moment in your career are you most proud of? When I was guesting abroad of lot of people really liked my work and wanted to get tattooed by me. There was someone who had waitee several years to get tattooed by me, which made me feel so happy and proud.
Make sure to follow @songe.tattoo for more beautiful tattoos.