Tattooist Yeono creates incredible realism tattoos at 10KF_Hollywood in Los Angeles, CA. We chatted to the tattoo artist about her pet portraits and how her personality goes hand in hand with realisitic tattoos…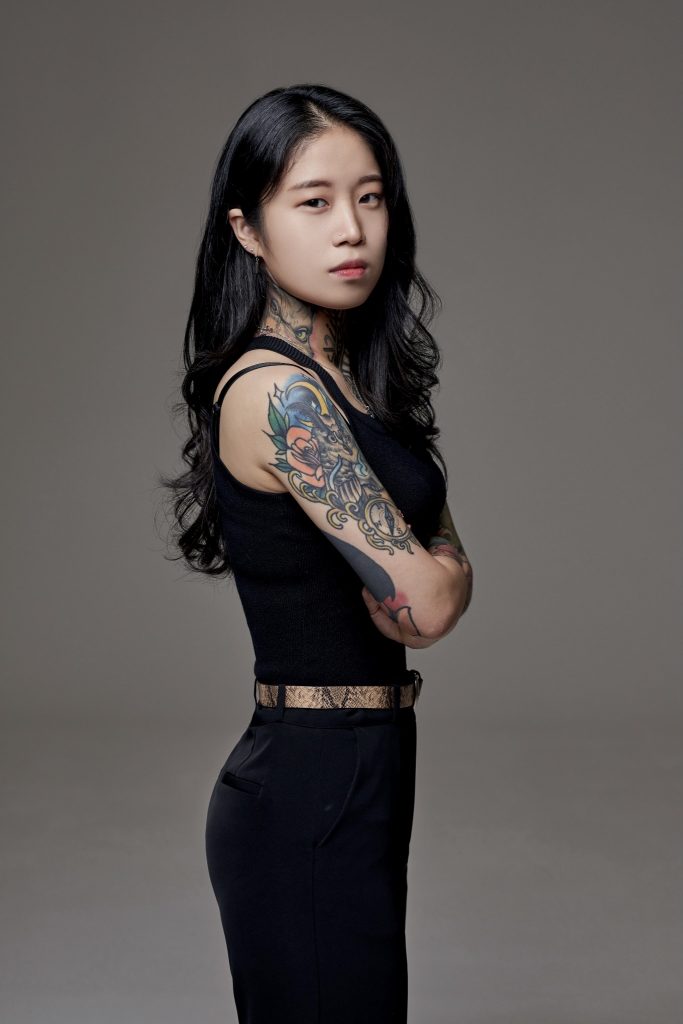 How long have you been a tattoo artist? I have been a tattoo artist for nine years, since 2014.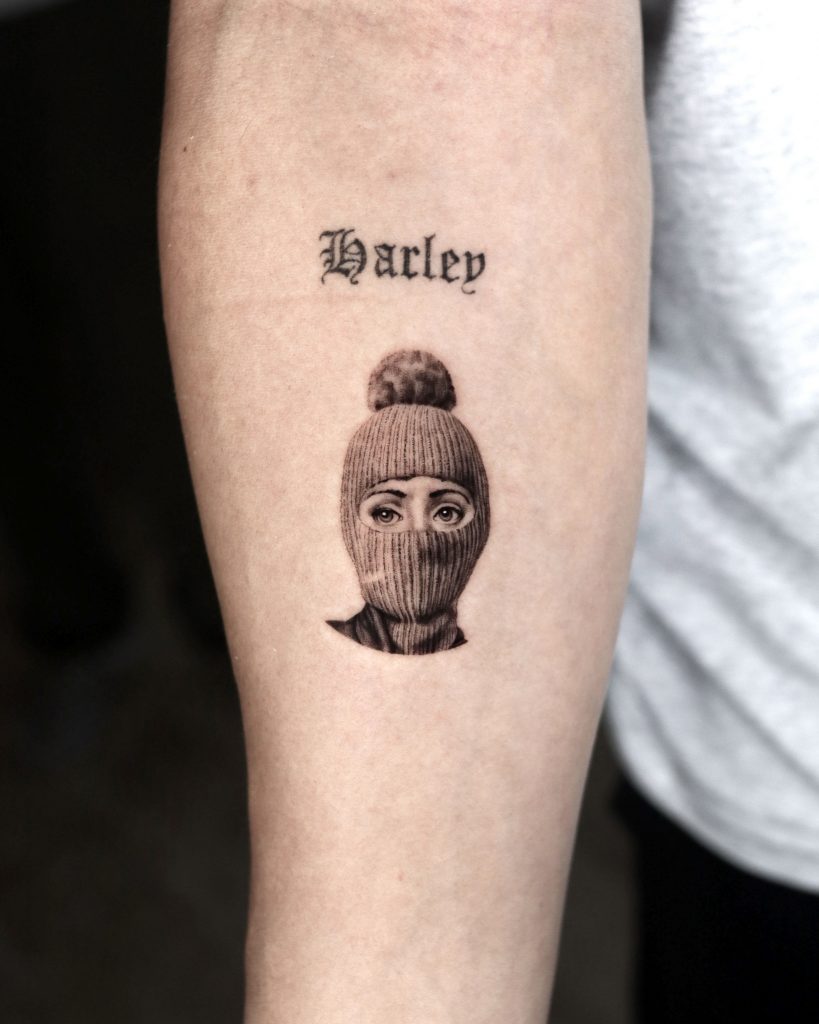 How have you seen the industry evolve since you began? The tattoo industry has become more diversified and popularised in that time.
The most remarkable change is the number of people who enter the industry, and the quality of their work is really amazing and impressive.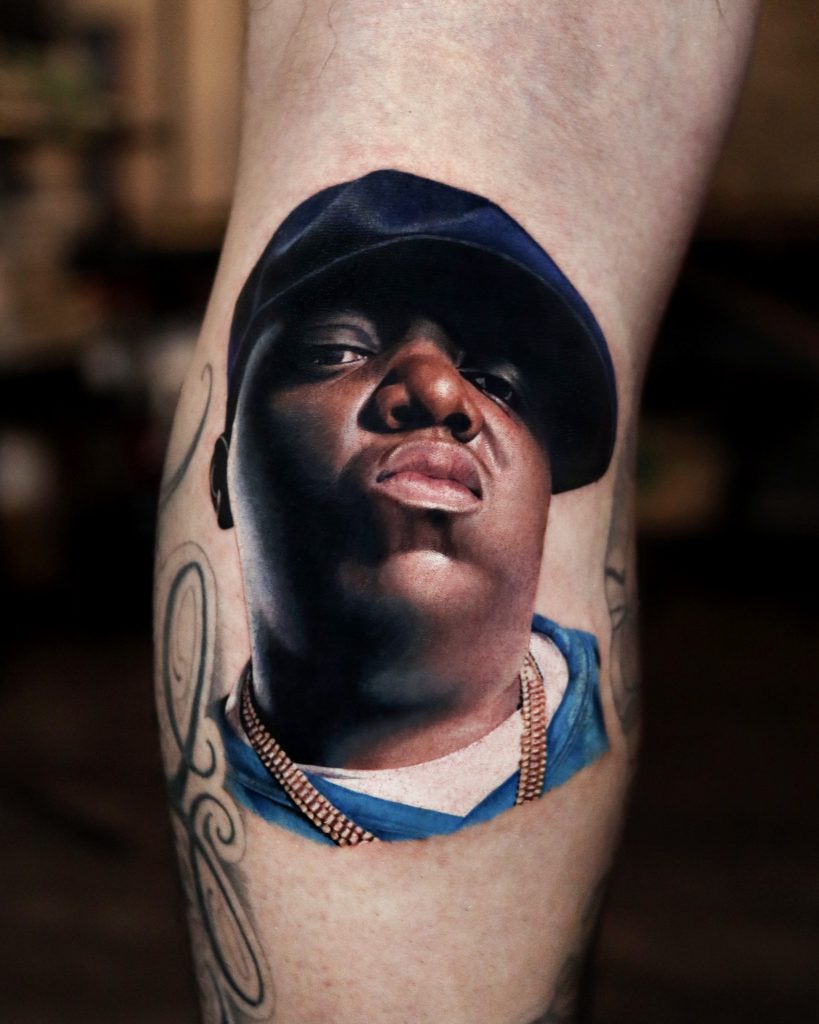 How did you become a tattooist? I wasn't interested in drawing when I was younger. When I was 17 my mother wanted to get a small tattoo, so we looked at photos of tattoos together. We came across a back piece tattoo by a famous Japanese tattooist and I remember marvelling at it. Before seeing it the only tattoos I knew were the butterfly and Chinese characters on my mother's body. I knew instantly that I wanted to create tattoos like the Japanese tattoo artist, so I made up my mind to become a tattooist.
This was one of the decisions that changed everything in my life.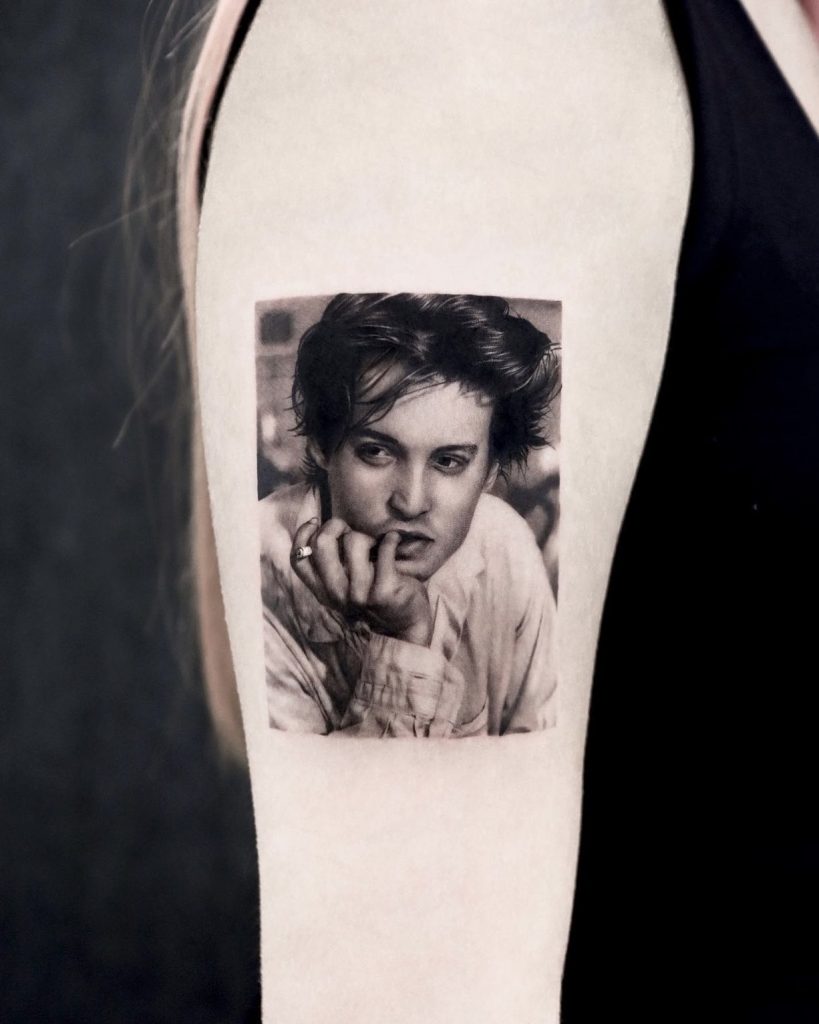 How would you describe your work? Why drew you portraits and realism? In the beginning, I just liked drawing things realistically without thinking about the concept or meaning of the picture. Later on I started studying the aesthetic and meanings of tattoos.
I don't think drawing the exact same picture as you see in a photo is the most important thing about tattooing. Instead I'm drawing pictures that can touch my clients' lives. I want to show realistic tattoos in an easy to access and new interesting way. Another charm of these kinds of tattoos is that they take a long time and a lot of effort is needed to complete them.
My work, alongside the importance of design also has an emotional element. I think the perfect realism is powerful and greatly influences people. The reality is a virtual reality and I like my tattoos to be more on the side of virtual reality.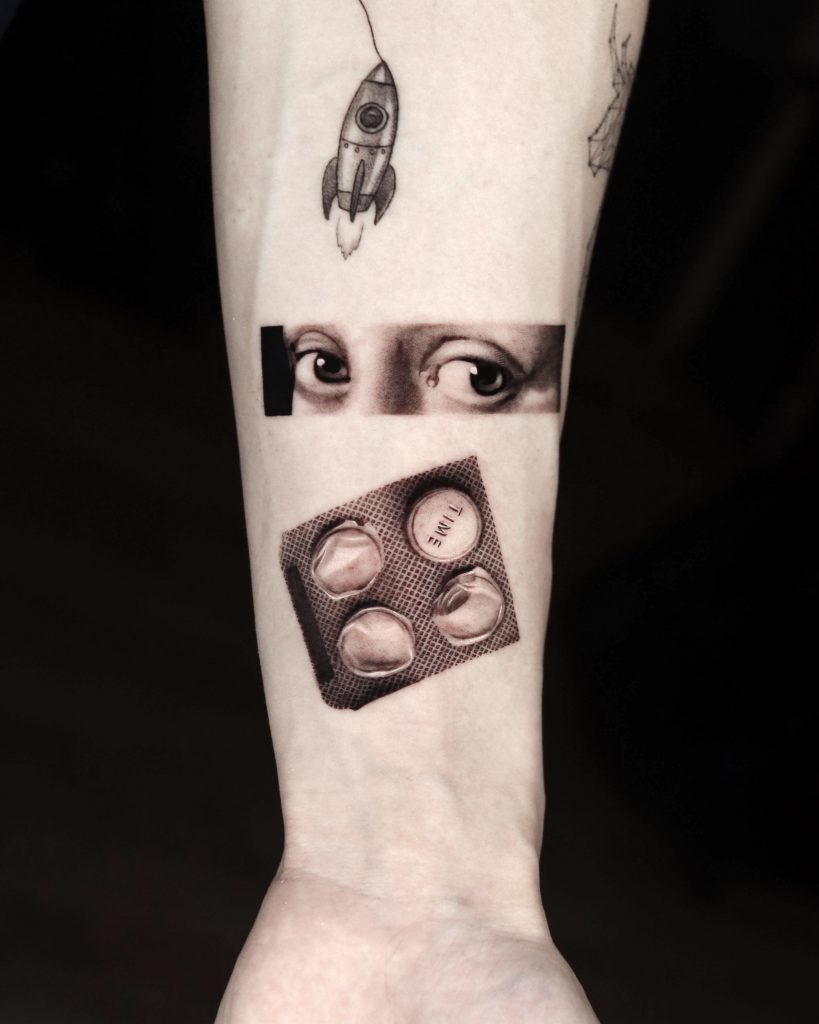 Has your style changed? I learnt the basics of design and tattooing from a Korean tattooist who created Japanese-style tattoos. So, I did new school and Japanese style tattoos for several years. But I became interested in black and grey tattoos, so I studied drawing in pencil. Currently, I mostly work on small-size realistic tattoos and pet tattoos.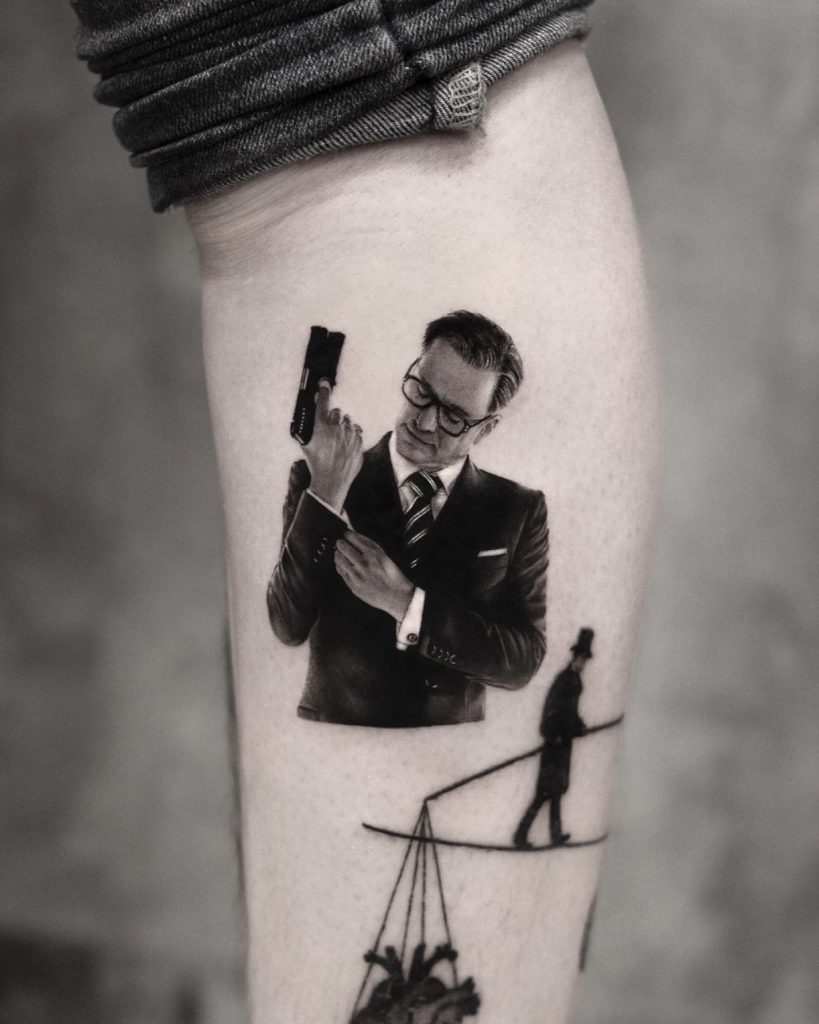 What inspires your tattoos? I think my clients and many of the artists in the world have a great influence on me. I'm often found appreciating the works of hyper-realist artists, when I view their work it's hard for me to tell which is a photo and which is a painting, which is a copy and which is the original. I think this kind of experience is another charm of hyper-realistic paintings.
When I see this kind of work represented in tattoos I am amazed and think of all the things I would like to do in the future.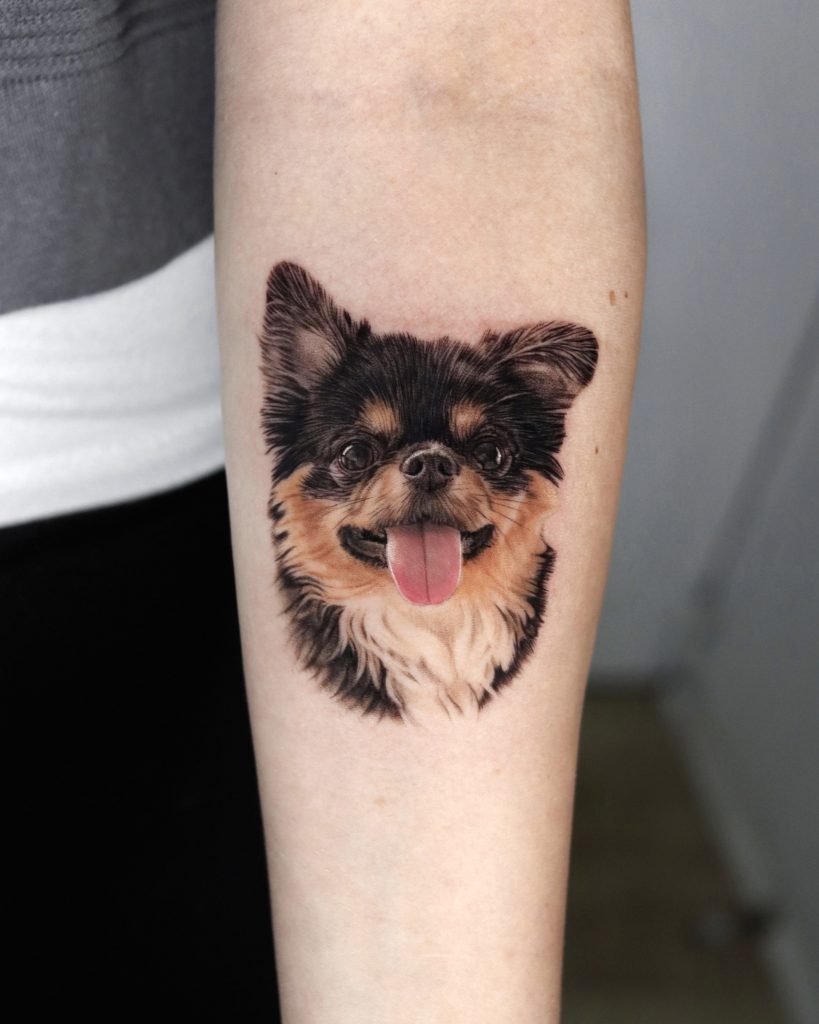 What's the tattoo culture like where you were born? In Korea, tattooing is regarded as a medical practice, so it can be only performed by licensed medical personnel. Even though drawing tattoos is not against the law, no one can make tattoos without medical doctor's license. Nevertheless, the tattoo industry has been continuously growing.
I can't understand how so many Korean tattooists who are internationally famous are treated as criminals at home.
However, there are people who are working hard for the legislation of tattooing. I hope the bill is passed quickly, so many Korean tattooists can work in a safe environment.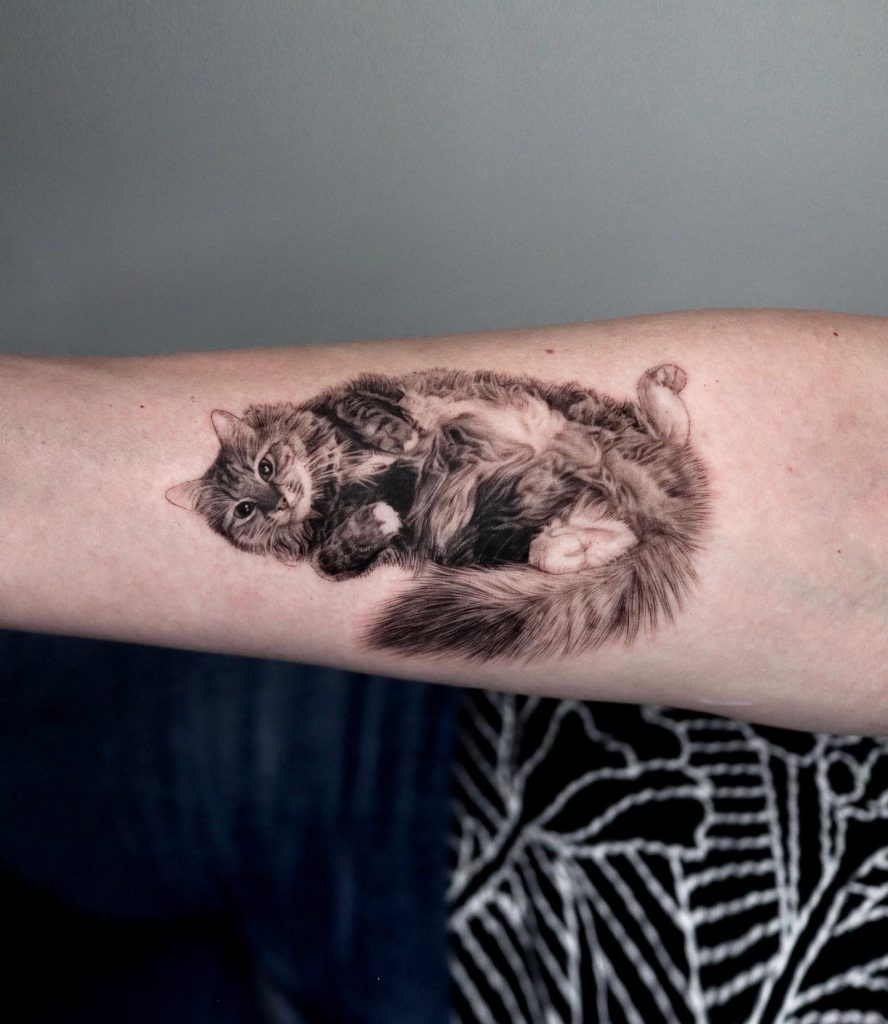 We love your pet tattoos, can you tell us more about these? There are many artists who specialise in pet tattoos and so each artist has a different artistic approach and techniques to express these images. I think I have many strengths that differentiate me from these other artists.
Thanks to my ability to concentrate I can work on delicate animal hair, soft shading, clean and accurate colour packing for a long time. I try hard to create powerful and substantial tattoos by using the various techniques I have learnt.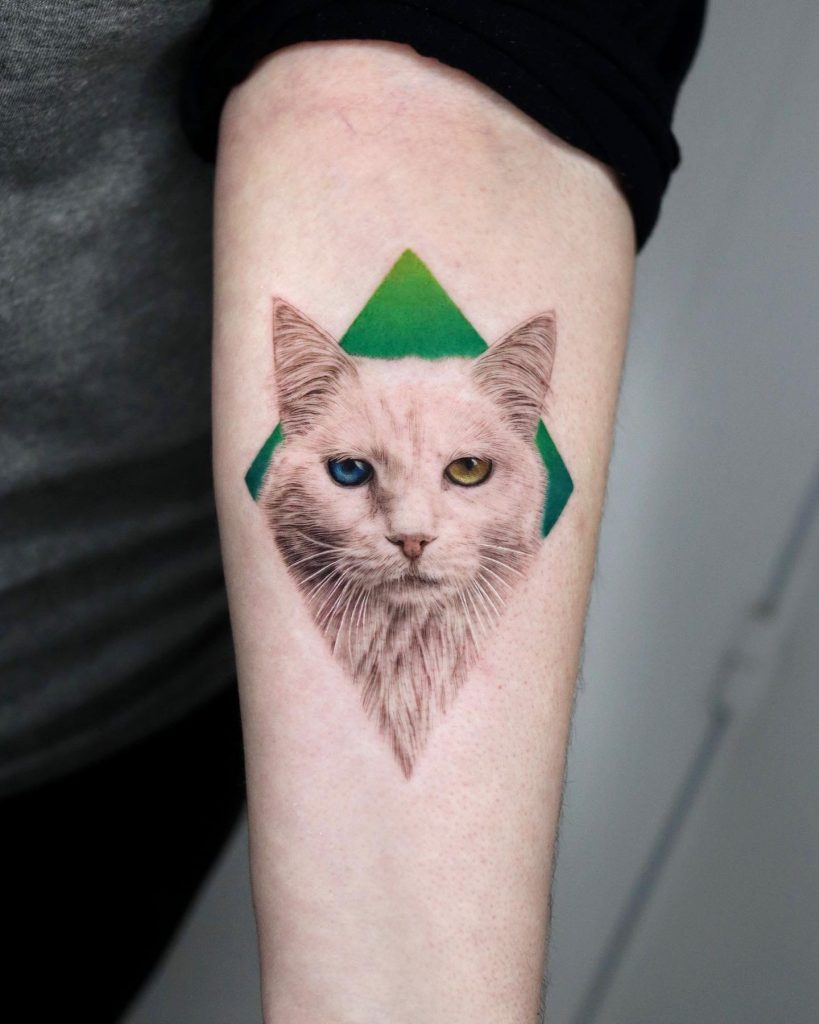 I've always had dogs and cats, now I have three cats. I really love animals and I feel so happy when I get to tattoo animals. My memories and personal experiences of raising animals helps me to create a strong bond and sympathise with my clients.
Has your background influenced your style at all?  My personality has had much more of an influence on my tattoo style than my background. I have great concentration and thoughtfulness, so for the most part I complete my work accurately and perfectly. This is why my personality goes well with the realistic tattoos I create as they requires a lot of time and efforts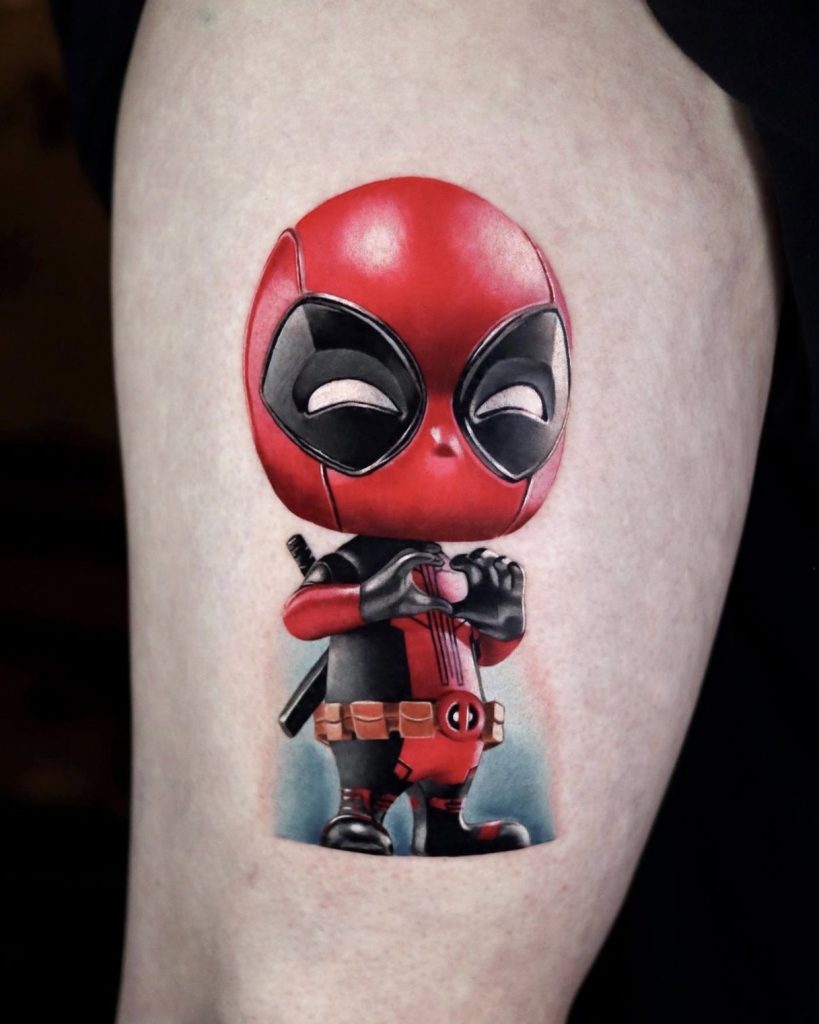 Do you have a tattoo experience that sticks out in your mind? Out of all of the tattoo experiences I have had in the past nine years, the tattoo I remember the most is my first tattoo.
My mother was my first client and she got a tattoo of my name and my elder brother's name on her arm. It was such a simple lettering style tattoo, but on top of feeling really nervous, it took more than eight hours to complete the whole process, which is why I can't forget this memory.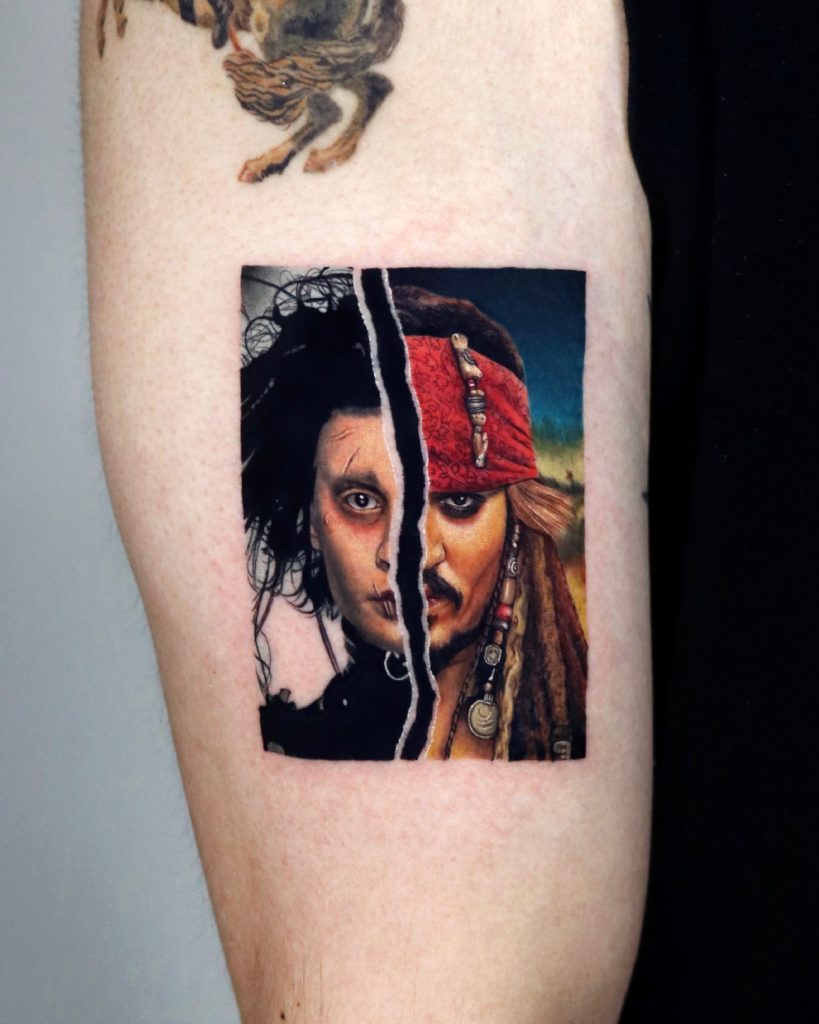 What's been your proudest and/or happiest moment in your career so far? It is difficult to pick one because there are so many. I always feel happy whenever my clients smile or shed a tear of joy after getting a tattoo. I feel proud of myself when I can make somebody feel happy.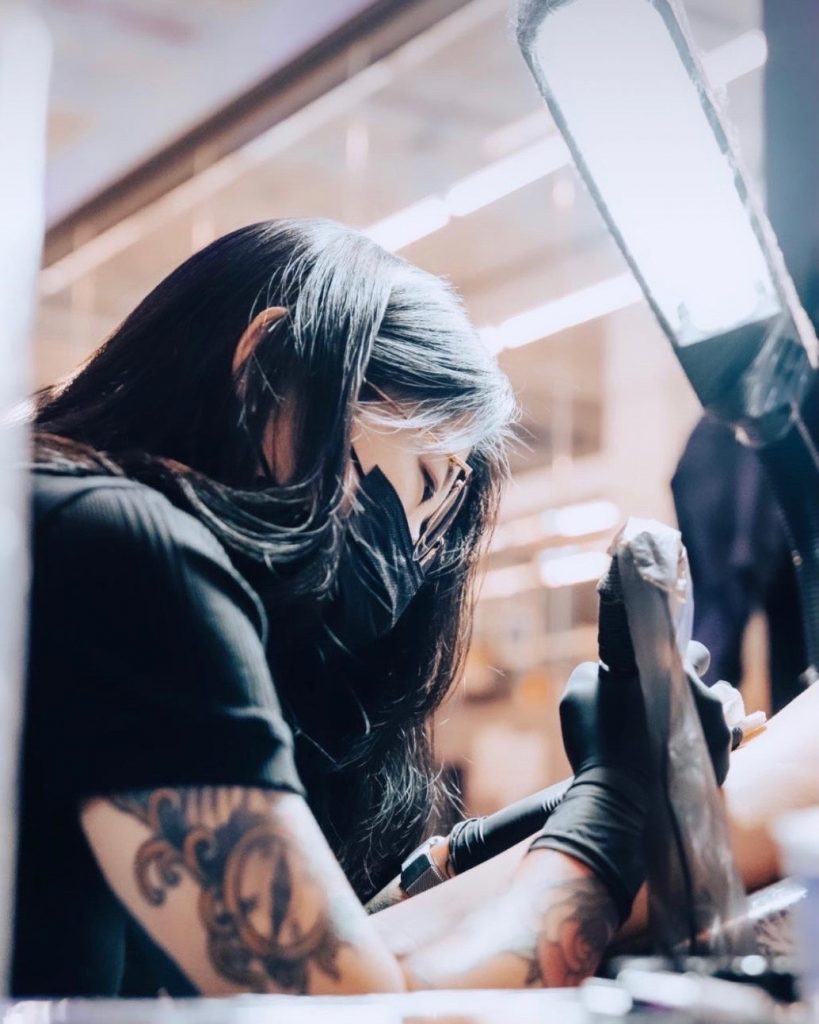 What do you do when you're not tattooing/drawing? I like to exercise and have fallen in love with reading books. After enjoying some recent travel experiences I've made it my goal to take trips more often. I just like to live a happy life.
Be sure to follow Yeono for more adorable pet portraits and extraoridinary realism tattoos.