We've definitely missed going to tattoo conventions over the last couple of years. We love finding new artists, the buzz (excuse the pun) and of course getting a new tattoo or two. But do the tattoo artists working at conventions feel the same?
We spoke to some of the artists at this year's Vancover Tattoo and Culture Show to find out if they love tattoo conventions as much as we do and they share some top tips for those who haven't been to one yet…
Rachel Hofer @rach.tattoos, NEW EDGE INK COLLECTIVE™, Vancouver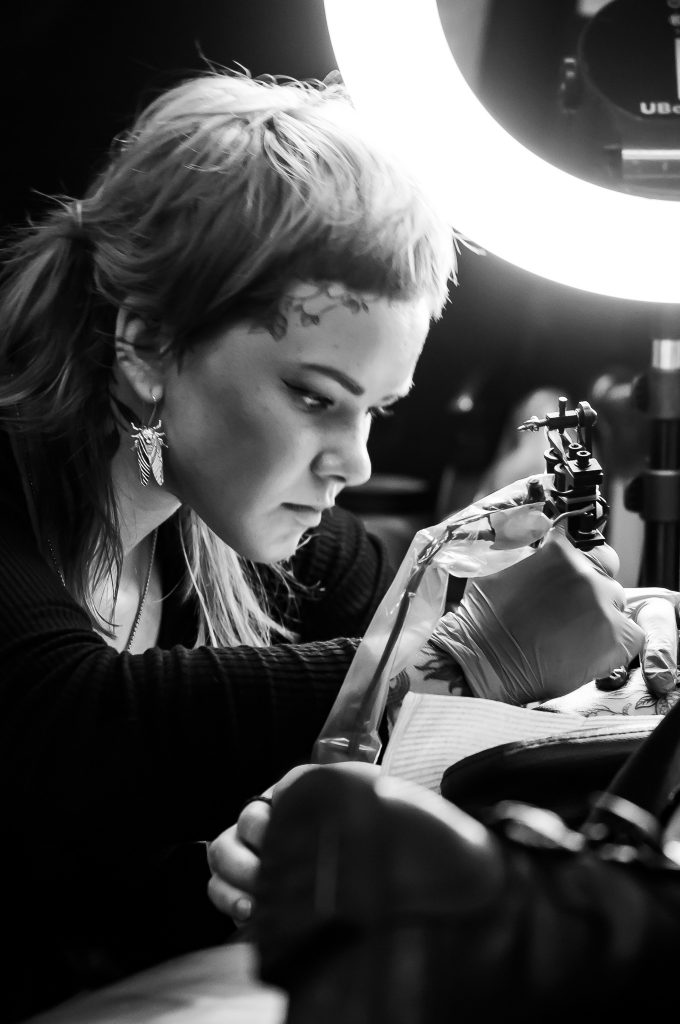 I love tattoo conventions because I get to see all different kinds of artists and get inspired. Going to conventions really makes me feel part of the industry. It's also a chance for me to promote my business to a diverse group of people.
Saying that working at conventions is quite chaotic! Not being in my normal work space or having limited equipment and supplies makes it difficult to stay organised.
I don't mind the loud music and crowds of people though as it keeps it exciting.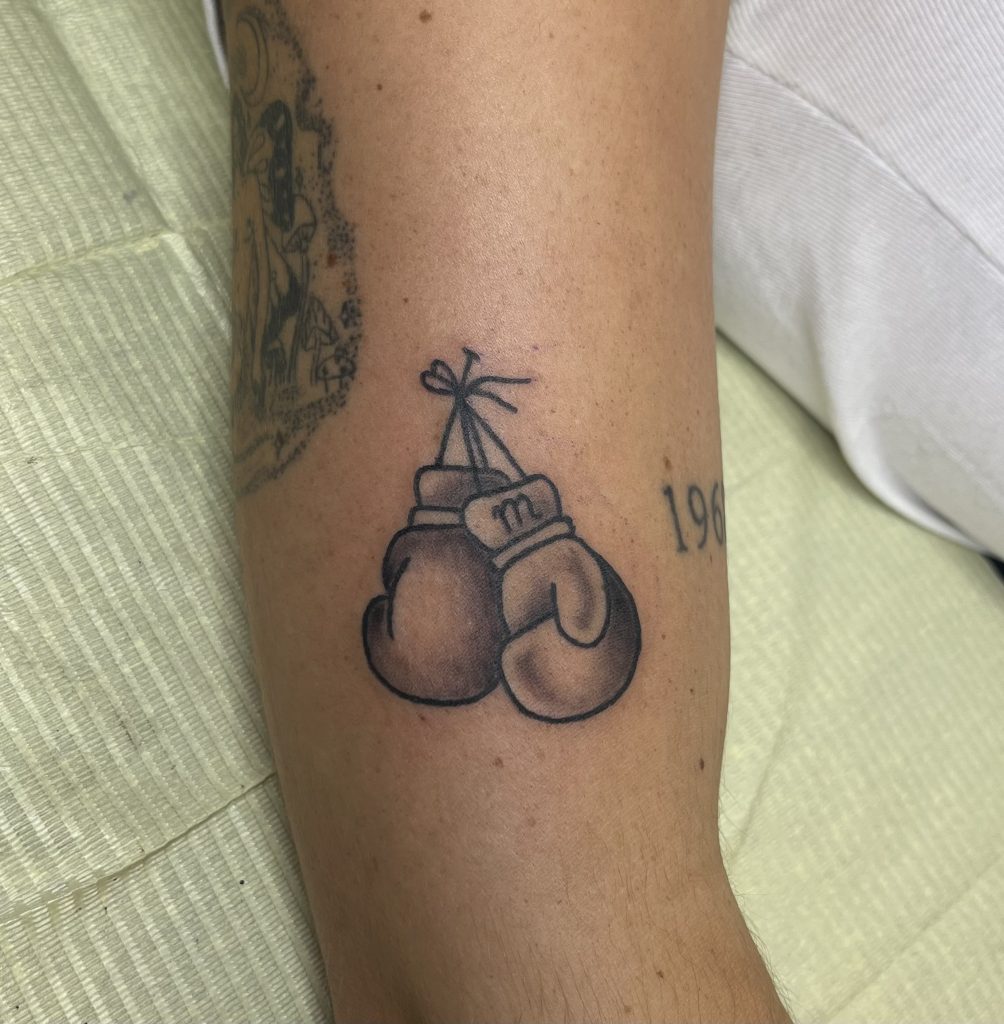 When I work a convention I sometimes I book people in but generally I prefer walk-ups, as it's hard to know how long something will take so I usually stick to doing flash. 
If you've never been to a convention, expect lots of people and lots of art. There are usually shows on the stage and contests for various tattoo categories.
I'd also recomend that you:
Eat before you go unless you like $15 hotdogs!
Bring cash as most vendors don't have debit/credit machines
Plan ahead if there is a specific artist you want to get tattooed by as they may be very busy. 
Matt Chaos @mattchaos_ttt, Black Circle – Tattoo Coven, Montreal and Lyon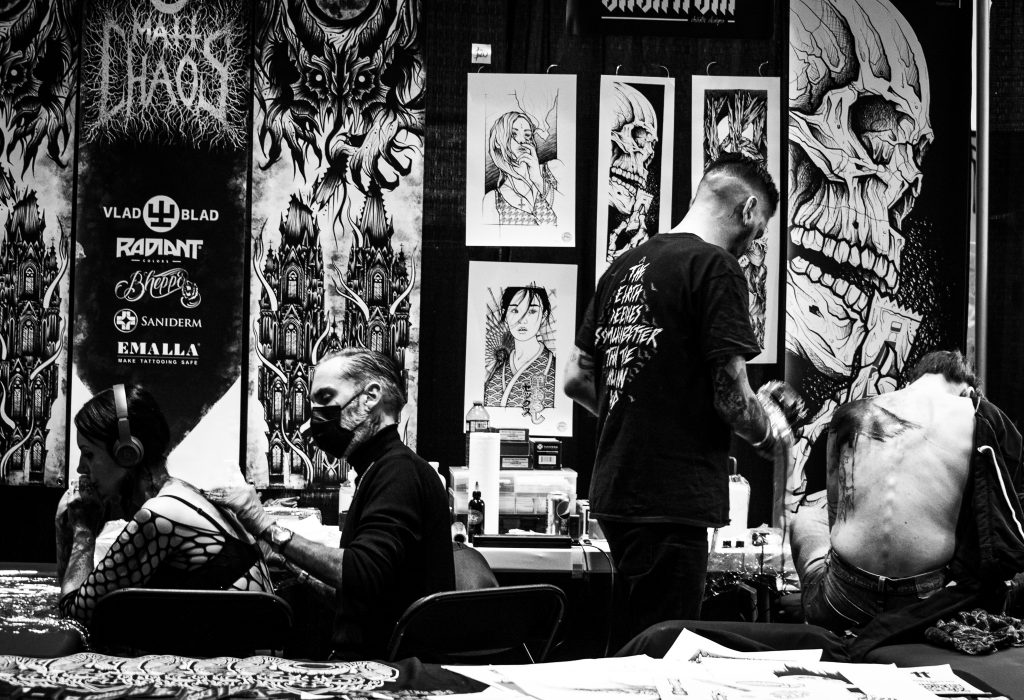 For me conventions are more about connecting with artists I like the work of. Tattooing there isn't the best obviously, it's far from my comfort zone! But it's a great opportunity to meet friends and artists from all over the world who are at the same place for a few days.
Conventions also help me to promote my work in new cities that I have never been to before.
The biggest challenge is breaking away from old habits while you tattoo.
There are a lot of people to talk to; it's all about communication, as you have to be everywhere at the same time. Artists need to be fast and ready to go.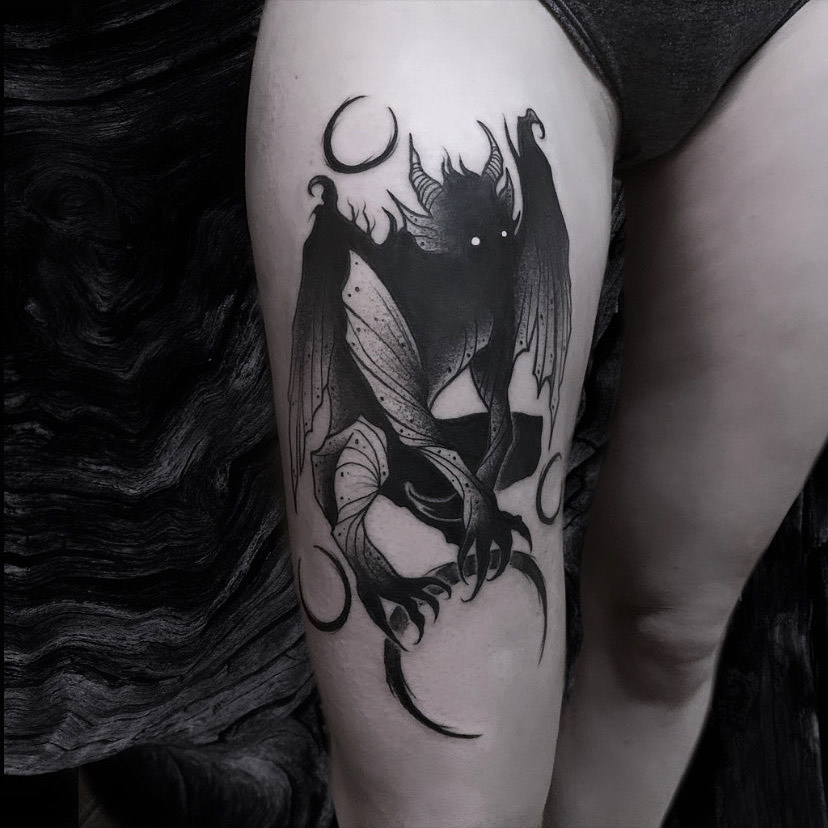 I used to work in a private by-appointment-only studio in Montreal so, I prefer to book in advance for conventions. Knowing what I'm doing each day better fits my flow. But sometimes I keep half a day to fit people in who want a flash design.
I think conventions for tattoo collectors are a good way to meet and discover artists from all over the world. It's the opportunity to book in with someone who lives on the other side of the planet.
For young artists it's the best way to show your art to a lot of people in one place, it's like social media but in real life.
Nathan Ross @discopotatoes , HandCrafted Tattoo & Fine Art, Edmonton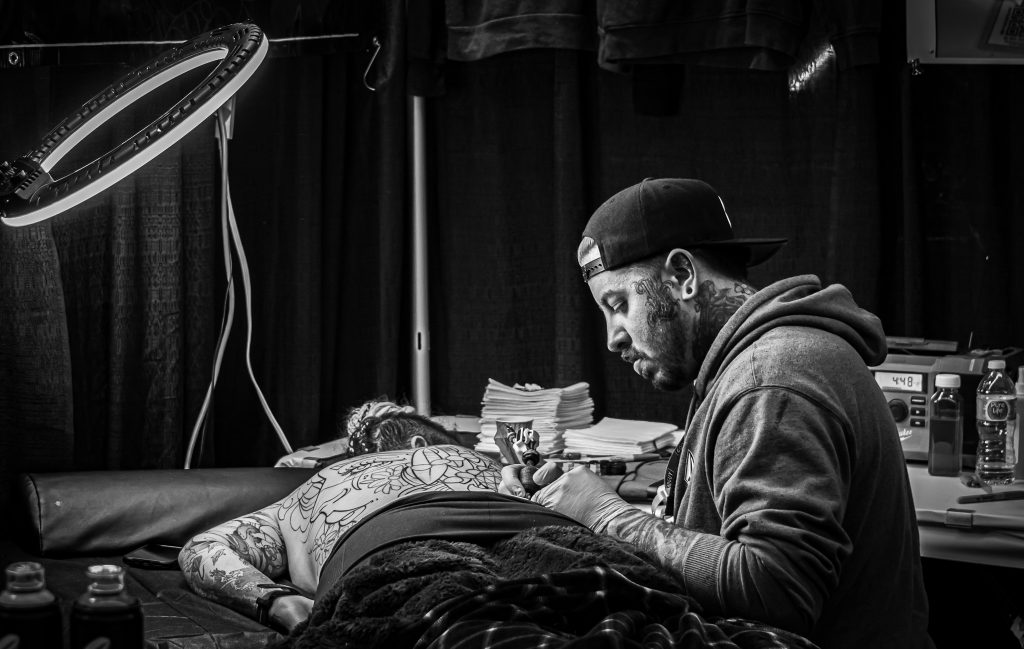 I love that the culture of tattooing becomes so alive at conventions. They showcase so much talent, including those that are outside the medium of our craft.
There are painters, musicians, entertainers and unique retailers – everywhere amazing things are being created in all forms to make an impact and inspire.
Over the years you learn to balance and juggle the challenges of working at conventions.
You overcome the struggles of working on a client while talking to potential clients, as well as applying a stencil or tattooing in front of multiple peers and people! There's some adjustment needed to work the long hours, it's important to eat properly throughout the show.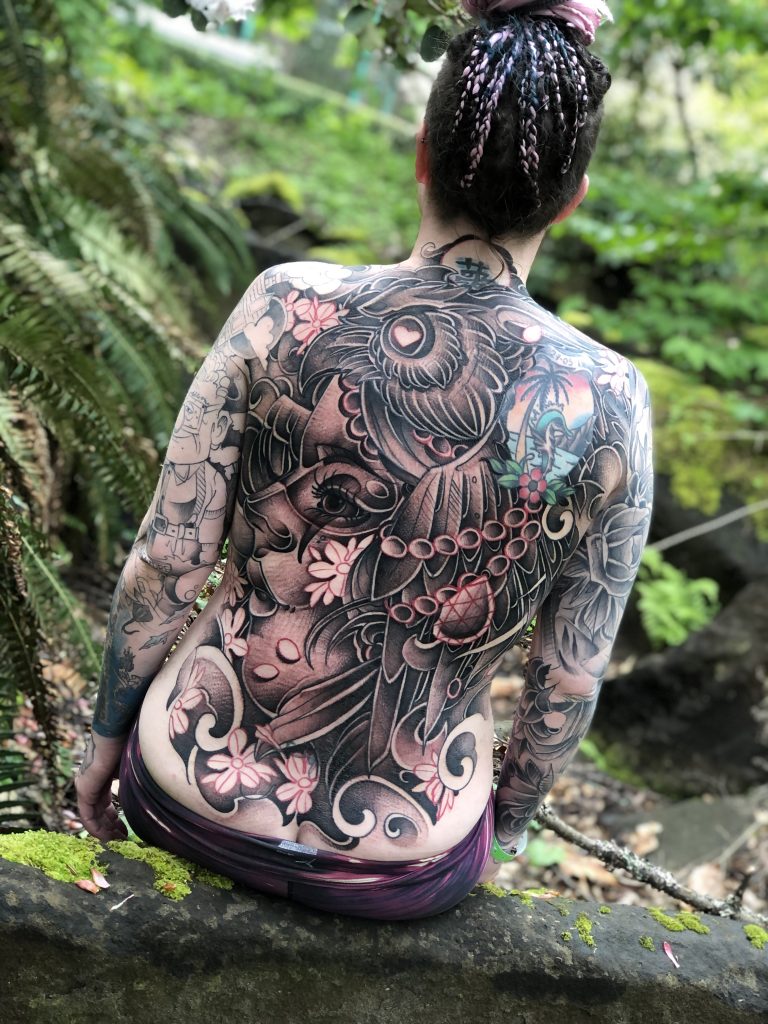 Personally I love booking large scale pieces for multiple day sittings. But, I'm torn because having a custom flash board always means you can consistently tattoo your patterns and engage with the community.
For those who have never been to a convention consider this; "Instead of worrying about what you cannot control, shift your energy to what you can create." These shows help you gain inspiration in multiple ways no matter who you are or what stage of life you're in.
Do you love going to tattoo conventions? Let us know!