News
Where To Pre-Order Metroid Dread Special Edition And Samus & EMMI amiibo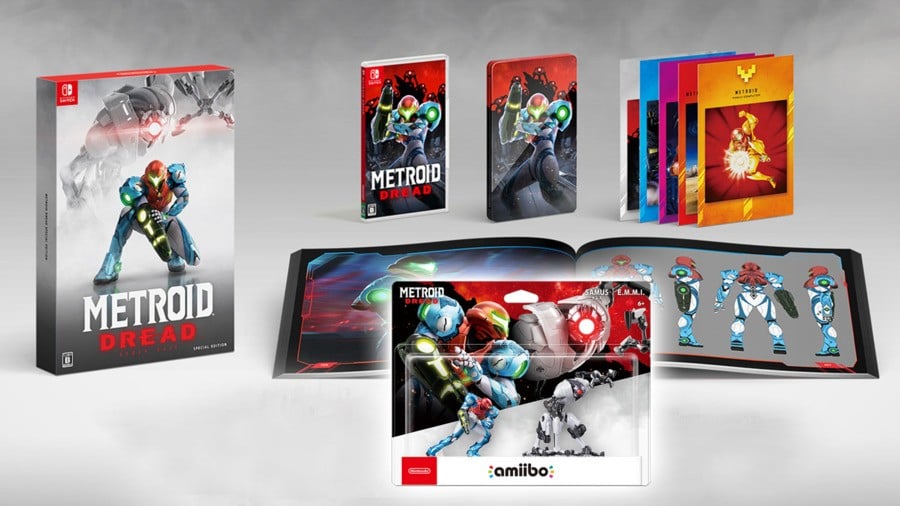 Update (30th July): My Nintendo Store UK has opened pre-orders for the amiibo double pack.
Update (14th July): My Nintendo Store UK have just added their Metroid Dread game pre-order which includes a free keyring, poster and sticker sheet.
Update (22nd June): The amiibo 2-pack is back in stock at GAME again at the time of writing.
Update (18th June): GAME in the UK has opened up preorders for the Metroid Dread amiibo 2-pack and the Special Edition. Go go go!
Update (17th June): Amazon UK has opened up pre-orders for the Samus and E.M.M.I. amiibo bundle pack. Walmart now has pre-orders open for Metroid Dread: Special Edition also.
---
To great excitement, Nintendo revealed its newest Metroid game during their E3 2021 Direct. Metroid Dread is being developed by MercuryStream, who you will remember from the excellent Metroid: Samus Returns on the 3DS, and the new game is launching on 8th October 2021.
Metroid Dread pre-orders are open now in North America and in the UK. You can pre-order the standard edition, but pre-orders for the Metroid Dread Special Edition bundle — which looks amazing — are also live.
In addition to this, there is also a two-pack of amiibo up for grabs, featuring Samus and one of her dreaded robot foes, the E.M.M.I.
We are keeping an eye out for pre-order availability, and will update this guide as any new Metroid Dread pre-order pages appear.
Pre-order Metroid Dread standard edition in the UK
Pre-order Metroid Dread standard edition in the US
It's all much of a muchness in the US right now, with price parity across the board. We'll update as and when we find any better deals.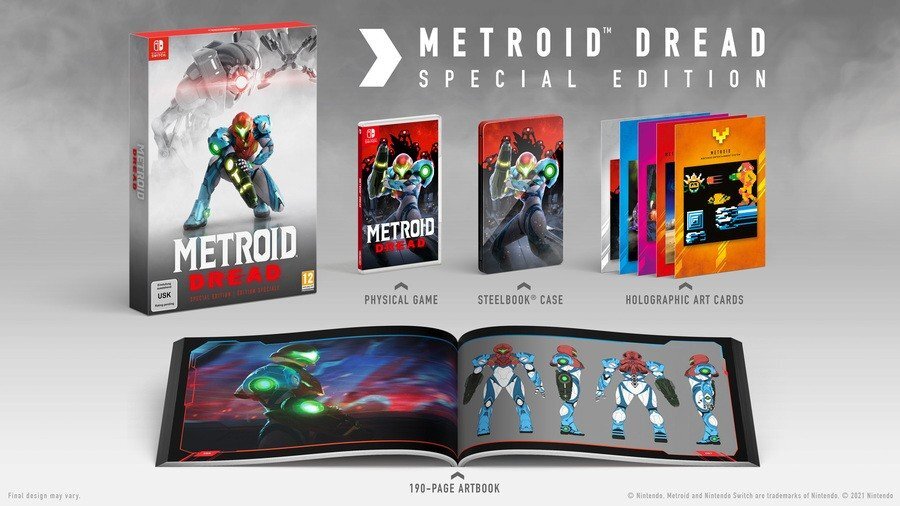 Pre-order Metroid Dread: Special Edition in the UK
Metroid Dread's Special Edition comes with a lovely steel-book case, art book, and five art cards celebrating each of the five 2D Metroid games. The Special Edition is sure to be popular, with stock appearing and disappearing at different retailers, so check back later if your preferred retailer is sold out.
Right now it's £79.99 from the official Nintendo UK Store and limited to one per customer:
Pre-order Metroid Dread: Special Edition in the US
Those of you in the US have a few more options for a Metroid Dread Special Edition pre-order, although it's $89.99 across the board: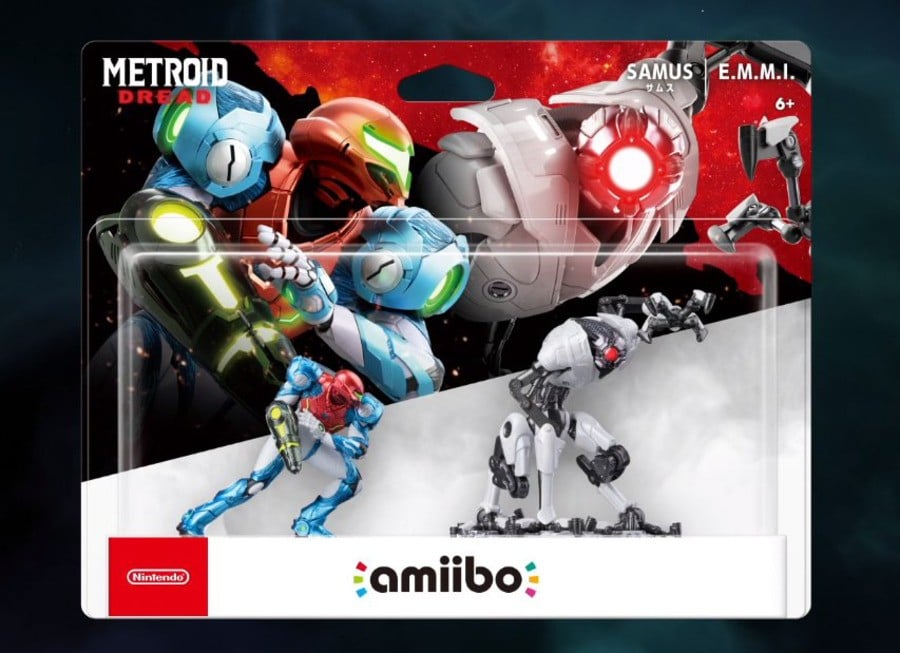 Pre-order Samus and EMMI amiibo in the UK
To go alongside the game, Nintendo is releasing a pair of dapper-looking amiibo which we think look fantastic — equally the match of previous amiibo in the series.
Tapping Samus to your right Joy-Con will restore your health once-a-day and bestow an extra energy tank, while the EMMI amiibo will upgrade your maximum missile capacity by 10 and also replenish your missiles (again, once-a-day).
Amazon UK pre-orders are now live:
Pre-order Samus and EMMI amiibo in the EUR
Amazon.de also has stock at the time of writing:
Pre-order Samus and EMMI amiibo in the US
All the standard retailer options for this Metroid Dread amiibo dual pack in the US:
Pre-order Metroid Dread in Japan
---
Let us know if you've pre-ordered any Metroid Dread goodies with a comment below…