News
Random: Smash Bros. Director Masahiro Sakurai Just Bought An Xbox Series X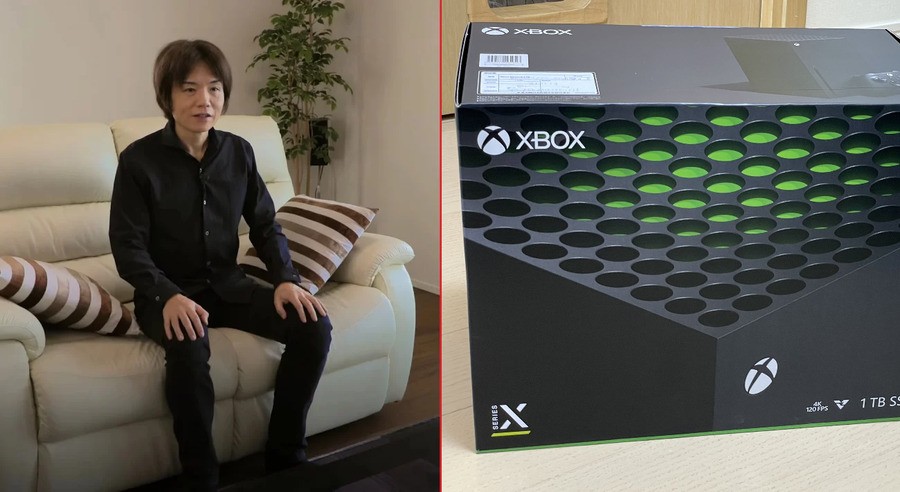 Sakurai yesterday caught our attention when he shared an image of himself riding a horse, and now he's got social media's attention again, this time for purchasing an Xbox!
Yes, that's right – the director of Super Smash Bros. Ultimate has finally got his hands on Microsoft's latest and most powerful console, the Xbox Series X. Sakurai, in general, is a lover of games – so it's no surprise to see he's added the latest Xbox hardware to his gaming setup, which already features a Nintendo Switch and PlayStation 5.
Here is Google's rough translation, along with a reply from the official Xbox Twitter account:
"One year after its release, I finally bought it …! It may be affected by Corona, but it will continue to be difficult to obtain game consoles."
Xbox has just reached its 20th anniversary, and it finally seems to be getting some attention in Japan's gaming market – thanks to Game Pass and xCloud, which can be played across multiple devices. Xbox Series X|S is also doing quite well in the region.
Just this week, it was confirmed the combined sales of Xbox Series X|S had already surpassed the total lifetime sales of Xbox One. As reported on our sister site Pure Xbox, Microsoft's new systems shifted around 116,119 units in one year compared to Xbox One's 114,726 units after about seven and half years.
Xbox also confirmed Japan has become the system's fastest-growing market, and it follows on from Xbox stating how it wants to expand its reach within this region – by securing more Japanese partnerships and Japanese-made games for its services.
Halo Infinite launches on the platform on December 8th, so perhaps Sakurai is getting ready for that. Any other recommendations for him though? Have you got an Xbox? Leave a comment down below.